Smartphone Apps for Ugoos Devices Control
Current set of Ugoos TV Boxes available in stores have several apps to control it via smartphone: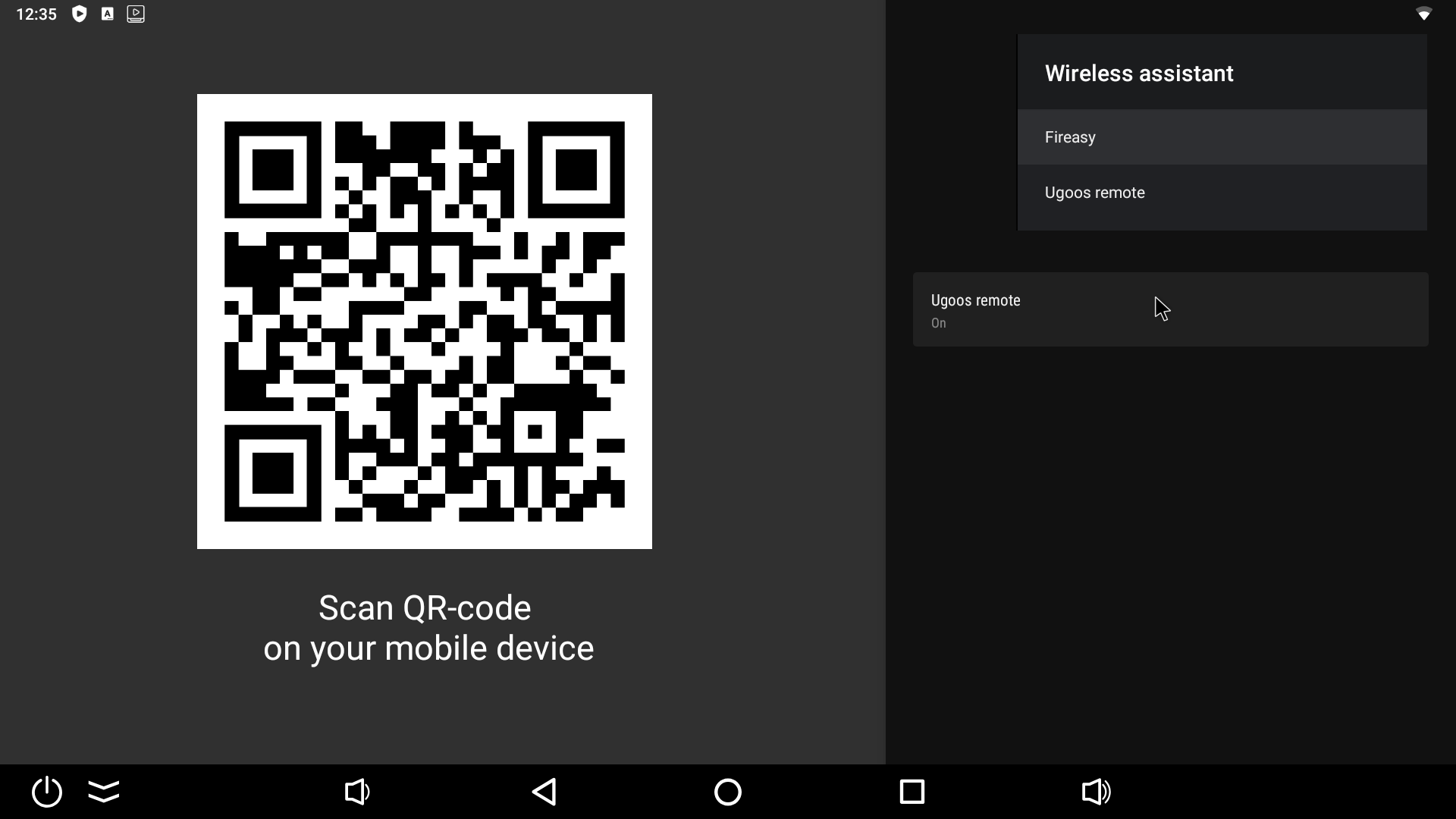 We have created our brand app called: Ugoos remote.
You can scan QR Code to proceed download both remote clients or run: https://ugoos.com/public/remote/
If you have a new Smartphone with Android 5 or later please donwload this app: Ugoos Remote Client
For old android devices and old iphones, there are Fireasy apps available.
There is no solution for latest IOS devices.
For Ugoos remote feature activation please proceed: Settings -> X2/X3/X4/X4Q/Ugoos Settings -> Wireless assistant -> Ugoos Remote.
Device should be rebooted after activation. After you can find it in the apps of your device: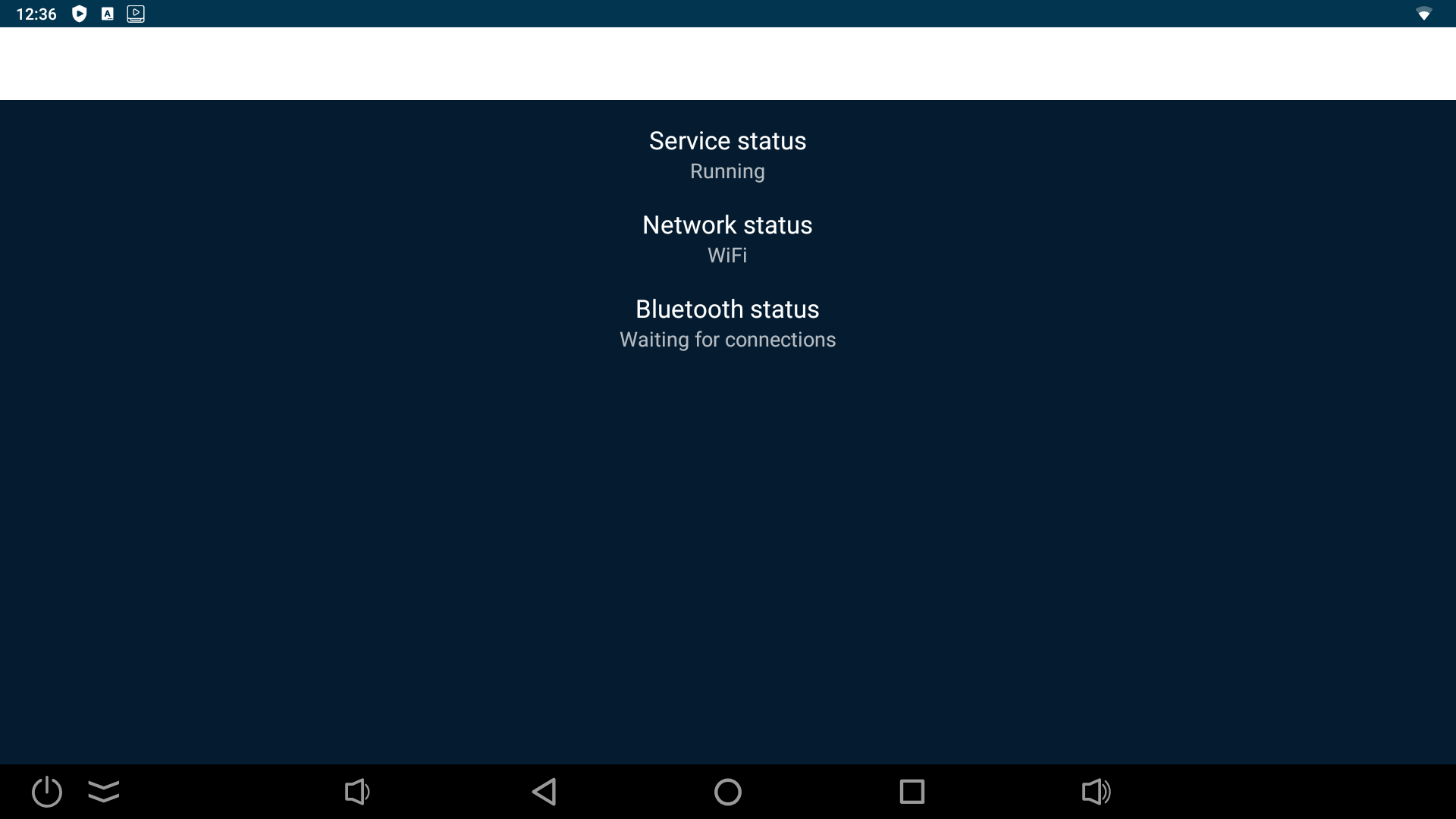 Then you need to follow several steps to pair your smartphone and TV Box. First, you need to choose what kind of connection you prefer: Wi-Fi or Bluetooth. Depends on your choice you need to pair your devices in few easy steps.
After choosing connection type, you will need to find device in a list and connect it.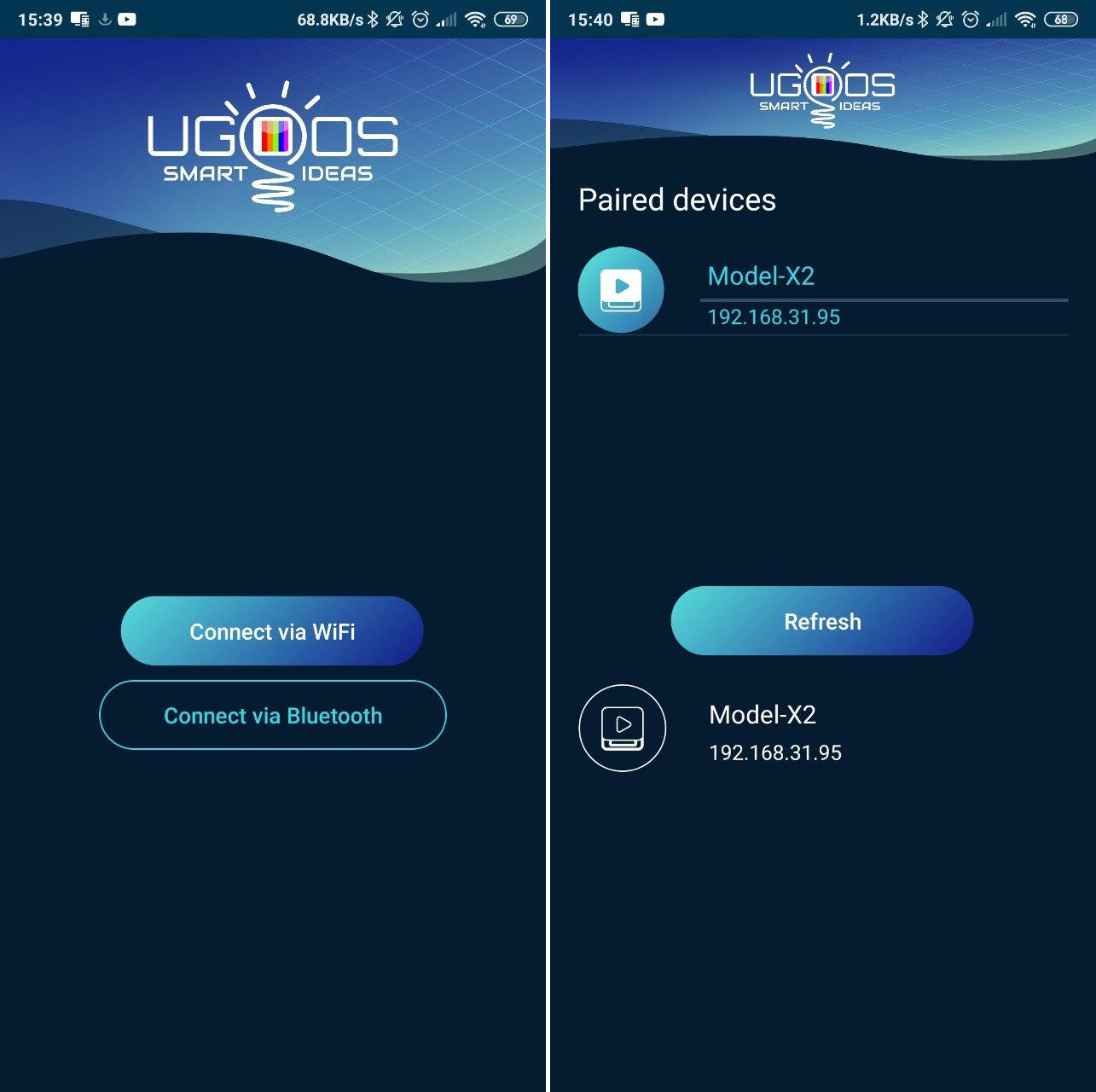 When you choose your TV Box in the list, system will offer you to pair devices. Pair code should automatically appear on the TV Box screen.
After finishing pairing app will notify you that TV Box has been connected to your device and you will see a list of control menus on your phone.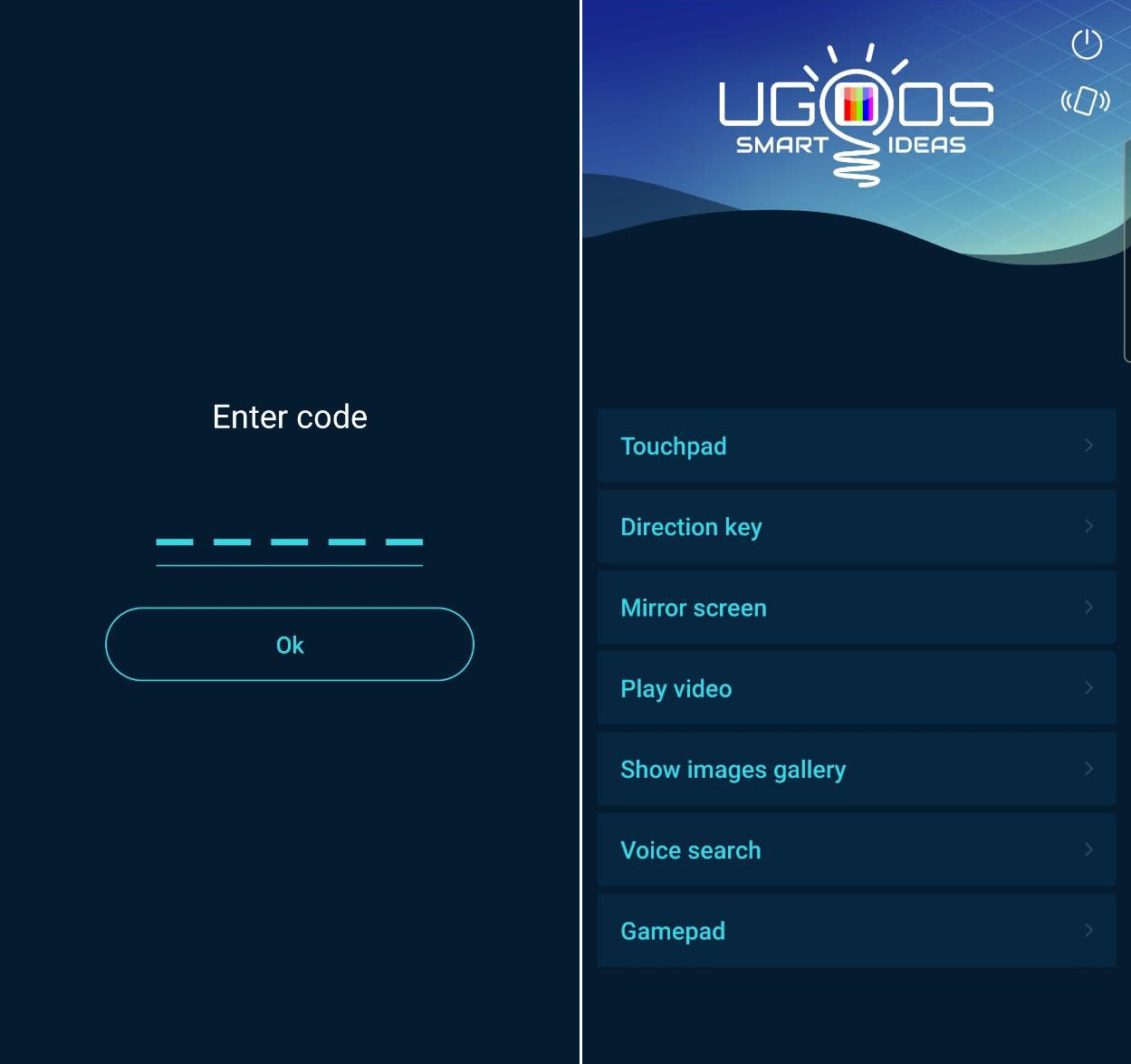 The upper-right side of the main window has Turn off button and Vibration mode for Ugoos remote.
Main menu contains different control options including:
- Touchpad
You can control pointer on the screen and use additional buttons. Input text from the smartphone is available.
- Direction key
It works as a physical remote controller for your Ugoos TV Box.
- Mirror screen
Your smartphone becomes a touch panel for TV Box and duplicates its screen.
- Play Video
You can pick any video on your smartphone and play it on the screen using TV Box.
- Show images gallery
Make a presentation using content from your phone. Just pick a photos you need to display on the screen and start presentation.
- Voice search
Voice search option using your smartphone to send your voice requests on TV Box.
- Gamepad
Ugoos Remote has its own gamepad, so you can play favorite android games with pleasure.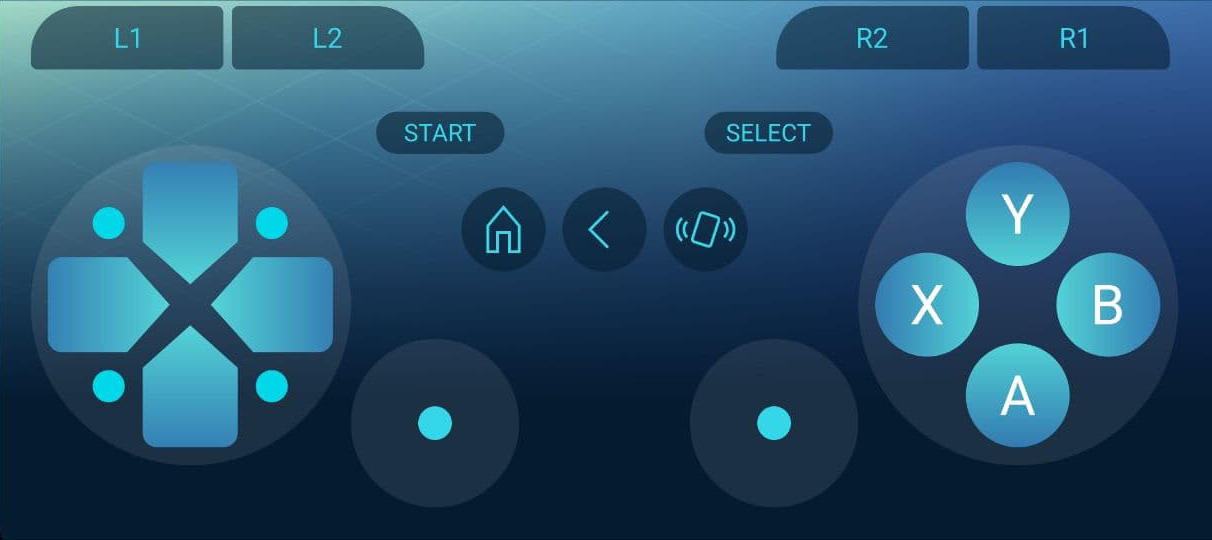 Find us: