Ugoos Launcher 1.4.7 Release
This release brings new a stability level and capability improvements for wide range of TV Boxes with different android versions since Android 4.1
As before new update based on our active users' reports and detailed feedback. Ugoos Team wants to say Thank You for all these TV Box users, who gave us detailed information about bugs and incompatibility problems.

Changelog 5.11.2018
Fixed:
1. Main application display bug in categories;
2. Background setting;
3. Some devices had Incorrect appearing in "recent apps" tab;
4. Background now has focus;
5. Focus design united with main app style.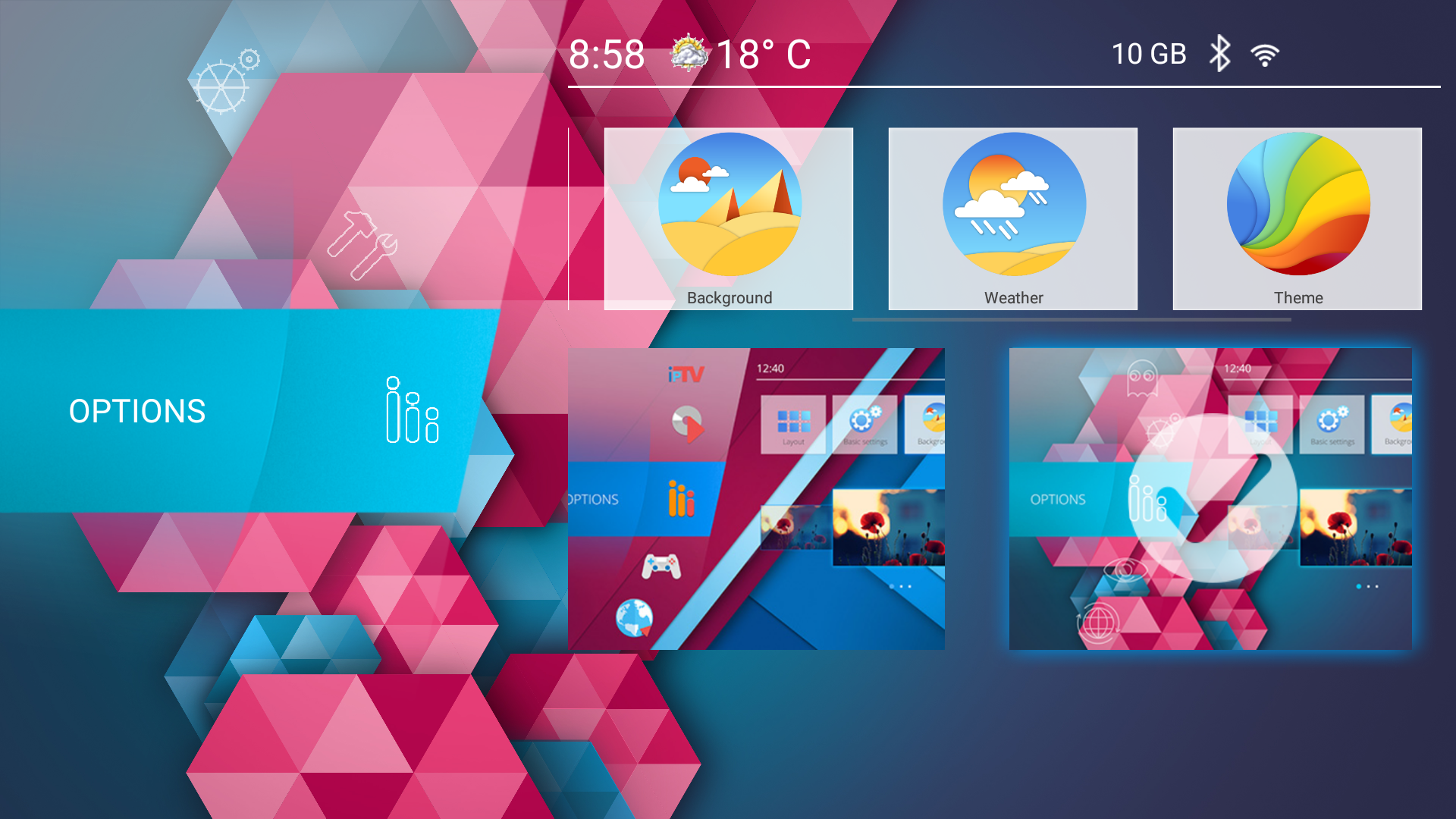 Ugoos Launcher will start update on devices in few days after short test in the focus group. All Ugoos devices with pre-installed Ugoos Launcher also get update automatically.
If you have any suggestions or you just want to help us improving our project, please send us your reports: support@ugoos.net

---
Find us:
---
Comment(S) (2)
Comment by ricardo | Tuesday, Jul 10 2018, 10:06PM

Best launcher, now after update is always crashing, had to unistall it, reinstall it a couple of times and always crashes. i have the mxr pro 4k

Comment by Torbero | Saturday, Sep 1 2018, 07:00AM

The best Android launcher I've ever experience. Love how customisible it is. Just wish it would also work on firestick. Keep up the great work!!!
Успешно отправленно