RC Firmware v.0.2.5 for Ugoos AM6/AM6 Pro & Cube X2/X3 models
IMPORTANT:
This update will not come via OTA automatically. You need manually install this update in order to use it. Using release candidate firmware you still will be able to update your device via OTA, if you want to continue using automatic stable updates.
This update contains several new features and improvements, which are currently in stage of testing. When stability of this update will be proven, next stable firmware version will be released.
The most significant part of this update is a new experimental video picture setting:
This update can be an analog of color adjustment in your TV Screen settings. Now you can initially change a source signal coming to your TV Screen, without switching settings in your TV. It is useful if you have several devices connected to your TV and you need several color profiles be applicable at the same time.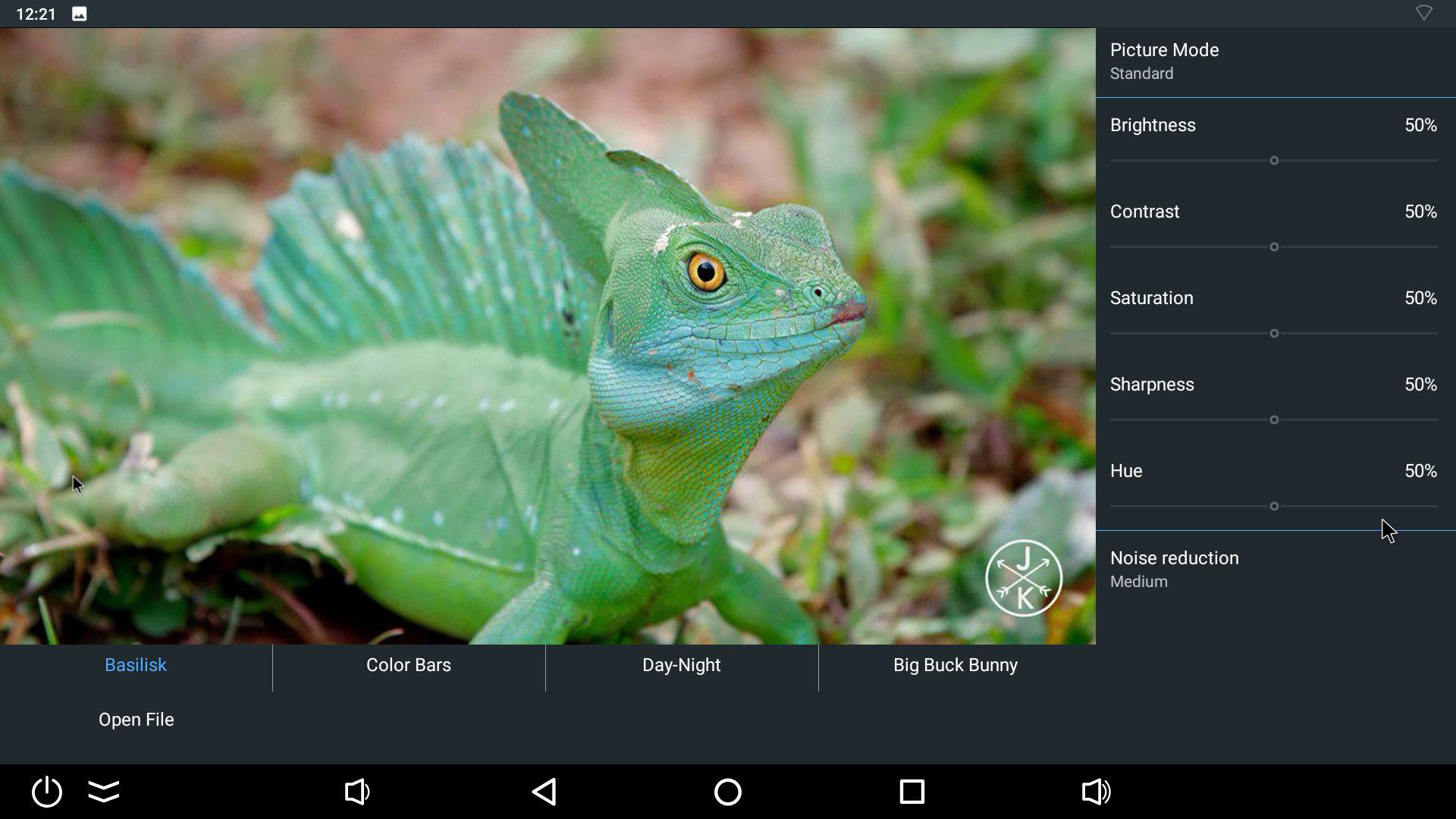 You can find this setting here: Settngs -> Ugoos Settings -> Playback Settings -> Video picture settings
Changelog Release Candidate v0.2.5 28.11.2019
1. Picture optimization are disabled by default and added switcher (Playback settings)
2. Added experimental video picture settings (Playback settings)
3. Updated Velvet application, added Katniss application
4. Notifications from Android TV Remote Service are disabled by default
5. Enabled long press and double tap events for HOME button
6. Added confirm dialog to display color settings
7. Added some key layout files
Files:
Firmware and Full OTA Pack for Ugoos AM6/AM6 Pro v 0.2.5
Firmware and Full OTA Pack for Cube X2 Family v 0.2.5
---
Comment(S) (8)
Comment by Lert | 10.12.2019

My AM6 with firmware 0.2.3 still cannot passthrough Dolby True-HD nor DTS-HDMA, in both Kodi and VLC You advertise it can passthrough Dolby HD and DTS HD since version 0.2.1 and I believed you. That was the only reason I bought the AM6. So you lie to your customer???

Comment by Serega | 10.12.2019

Dolby True-HD and DTS HD passthrough work fine. Maybe you are doing something wrong?

Comment by Mag | 10.12.2019

To Lert: My Yamaha receiver passthrough Dolby True-HD in Kodi, so maybe you just can't turn it on.

Comment by Lert | 13.12.2019

My receiver (Onkyo) is before the age of 3D and 4K but is cable of both Dolby TrueHD and DTS-HD MA. I normally play with my Popcorn Hour player and HiMedia player, both having built-in movie players capable of HD audio passthrough. For the AM6, Kodi fails to pass movie's HD audio stream to my receiver.

Comment by Hristo | 22.12.2019

Ugoos are lying to users. I agree with Lert! My Yamaha rx v667 receiver supports dts-hd and true-hd but the player can't passthrough the hd signal to it! I wrote to them several times. Without giving me an adequate answer....

Comment by zhron | 25.12.2019

@Hristo Don't be dissatisfied. The Ugoos guys are hard at work and constantly throwing out new upgrades. What if you bought one of the TV boxes whose authors put out one - or no upgrades at all ?

Comment by Andrey | 29.12.2019

USB 2.0 ports fail to work after 0.2.5 update. Plz, fix it.

Comment by Raivis | 11.01.2020

Not showing my WiFi 802.11ac. Where's the problem?
Успешно отправленно