Here is the Ugoos AM1 GiveAway!
Ugoos Team in common with Cnx-software perform Ugoos AM1 Giveaway. Until March 16 you can try your chances to win AM1 TV Box. We ship it worldwide so everybody can take part in this Giveaway.
Run Cnx-software and fulfil all the conditions use Rafflecopter application
Goodluck!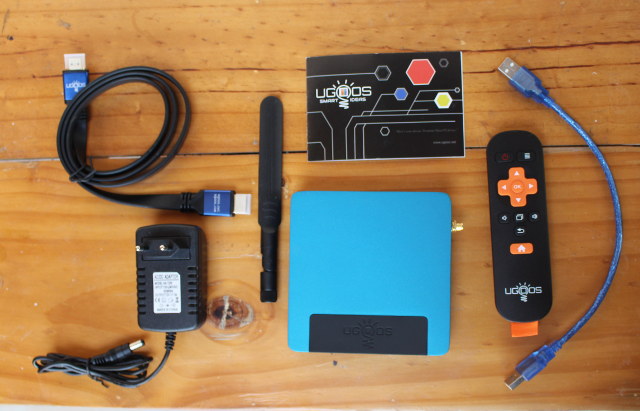 ---
Find us:
---
Comment(S) (2)
Comment by Enrique Velez | Saturday, Mar 12 2016, 09:02PM

I would use the box to stream iptv channels and also promote your box on social media. Unfortunately I couldn't leave a comment on the blog since keyboard never popped up, I tried several times.

Comment by Dave | Tuesday, Mar 15 2016, 06:15PM

I would love to test thuis bad boy out.
Успешно отправленно