Ugoos Launcher 1.4.4 BETA
Right now, our software department is working on new version of Ugoos TV Launcher.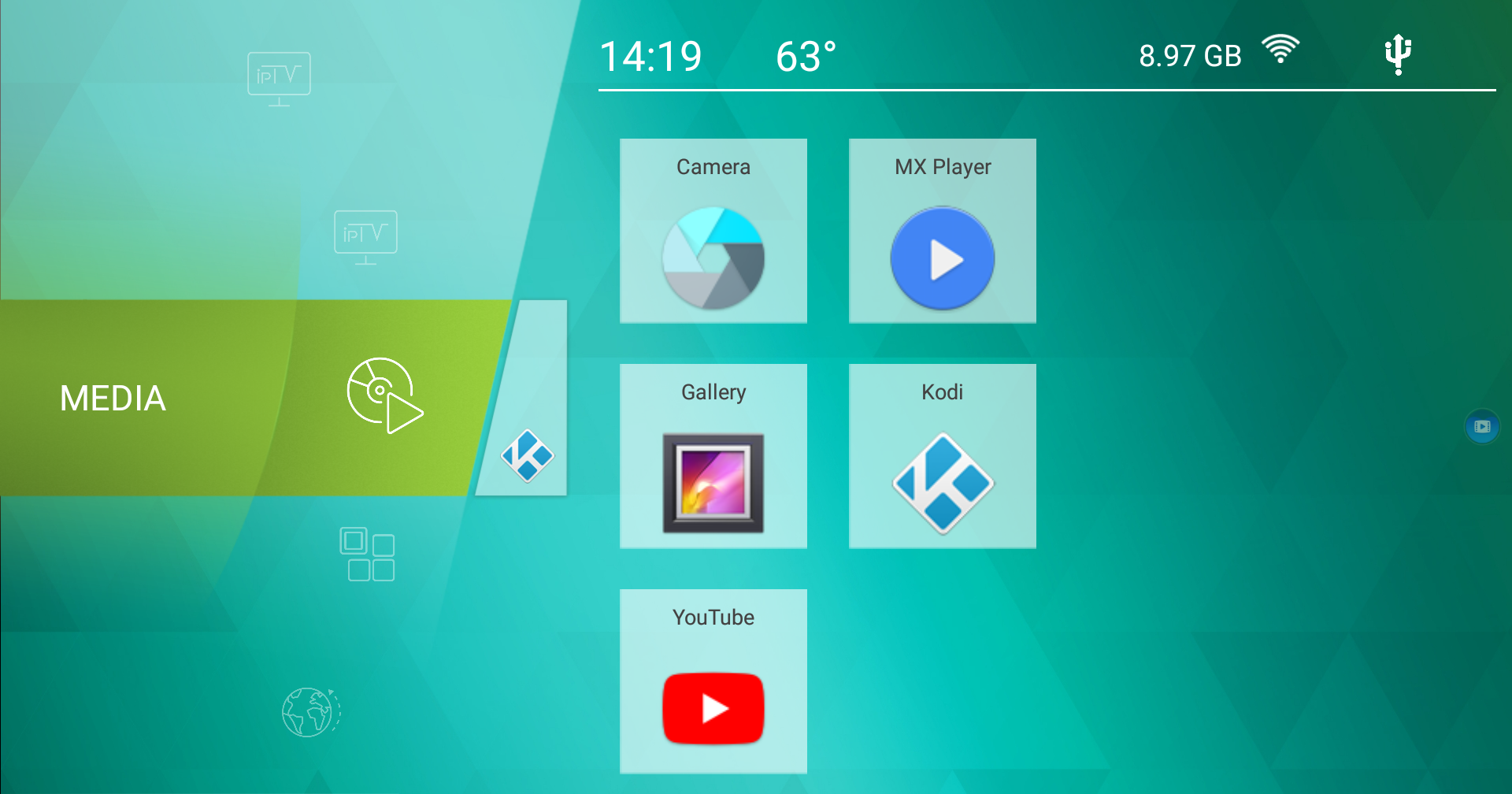 Month ago we released a new version with lots of improvements and new features:
Launcher settings gave ability to add, create, delete and rename groups, but several of them (All apps, Options) users cannot delete, in order not get rid of all apps.
Added ability to change category order and made one of category's app as "Main app"
Weather temperature indication was added in upper bar and it's customization was added in Launcher options
Theme manager was with dozens of different color schemas and custom icons for categories
More details about these updates you can find in THIS Article dedicated to 1.4 Launcher release
After release, we have detailed feedback from users having different devices based on 4.4 – 7.1 Android versions. We faced a big crowd of users with different not Ugoos devices who also want to install Ugoos Launcher and use all the functions.
Here we want to share a new Launcher version before release, in order to get a new wave of feedback and make it even more stable and user-friendly for wide range of Android TV Box users.
Hope you can help with this and release version will be a completely new level of Ugoos TV Launcher.
Links:
---
Find us:
---
Comment(S) (1)
Comment by Andres | Tuesday, Oct 10 2017, 05:23AM

Android dongle: RKM MK802IIIS, 4.4.2 kitkat 55" tv I like the update
Успешно отправленно