Ugoos UT3/UT3S/UM3 new 2.0.7 Android 4.4 firmware released!
Good day, folks! We glad to introduce you new firmware 2.0.7 version for our RK3288 brand line. We always trying to fix current bugs and listen with attention your feedbacks and suggestions. So, let we announce details about our new ROMs:
Change log (version 2.0.7) – 23 May 2015:
-NEW-
Added information about Ethernet connection speed in the settings menu
Added libffmpeg switcher
Updated busybox
Added init.d support
Added screen rotation function
Removed wakeup function on mouse move
Changed Power menu dialog
Added lock button in power dialog
Updated SPMC to 14.2
Added support of fireasy app. App for remote control by phone/tablet
Added ability enable screen lock
Updated dts, kernel defconfig
Added ability enable/disable automatic OTA updates in settings menu
Added saving values of parameter "Connect to PC" after reboot
Added ability changing values of temp for automatic fan control
Changed virtual battery parameters
-FIXES-
Fix HDMI HBR Bitstream lost Audio some time
Fix Conflict between HDMI Bitstream and Spdif Bitstream
Add i2s under run check
Fixed bug with temp on SOC UT3, UT3S
Fixed Skype bug with sound
Removed debug out
SD boot: fixed the bug that machine can't enter the uBoot Guide
Gallery2: Not Free Bitmap Texture Manually
Resolve Bug: HTML can't play local video
BT: awaken the host by Bluetooth
Fixed bug with auto-muting..
BT: solved Bluetooth hid problem: when Bluetooth hid device connected, the key is delayed to be response about 5 second
Let we show you some screenshots of new ROM:
Ethernet connection speed notification feature: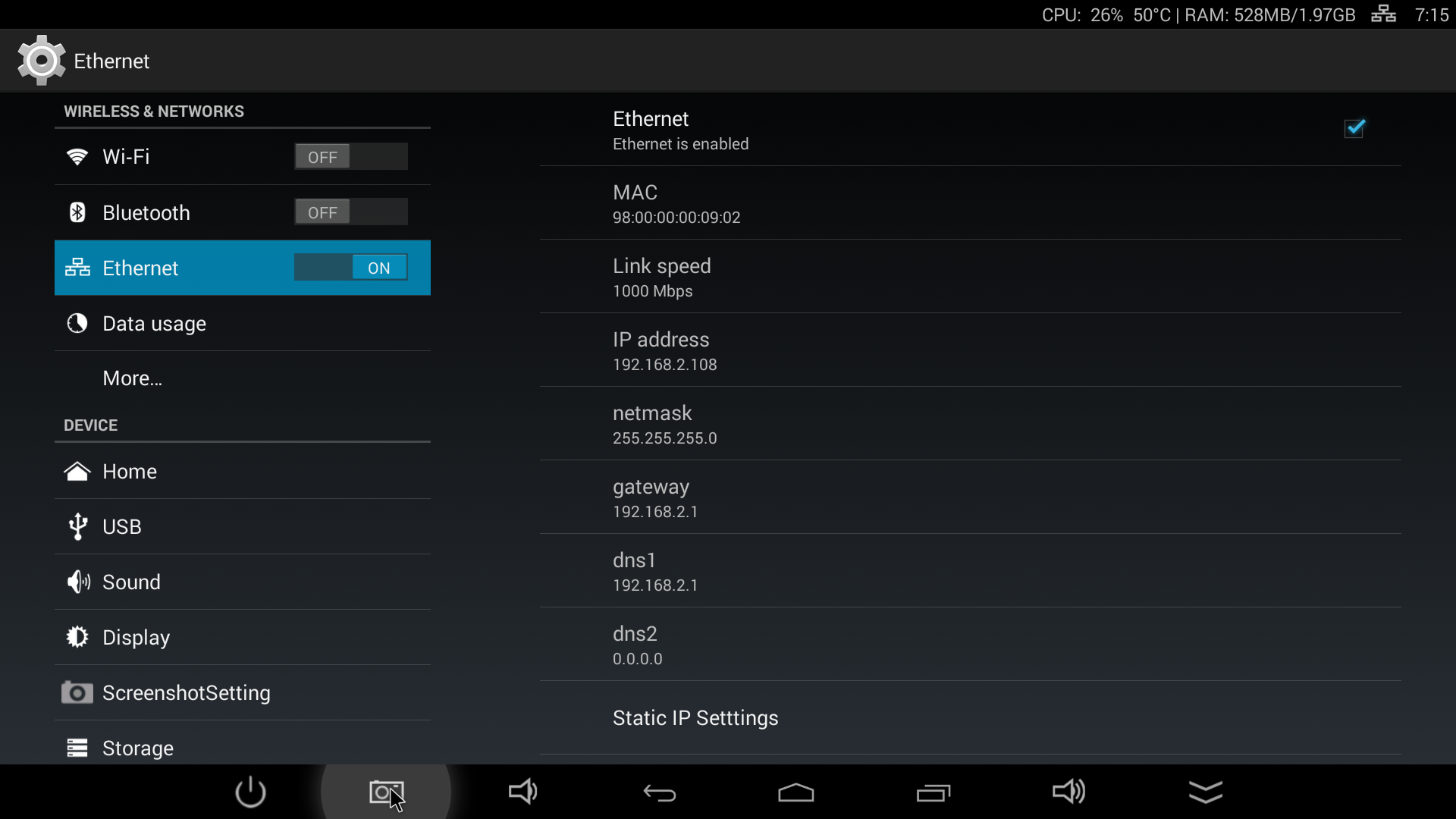 FFMpeg library switcher: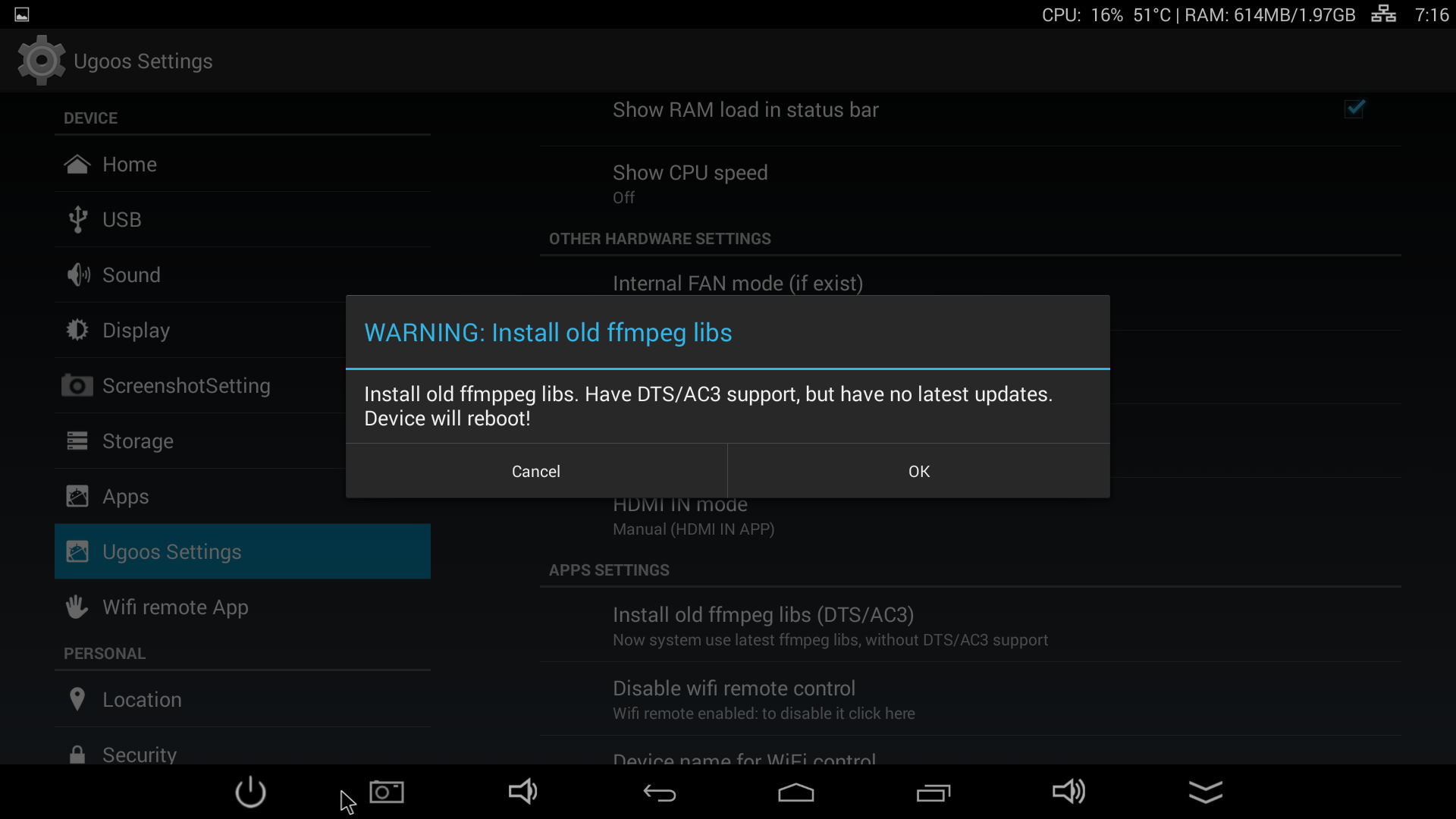 OTA updates ON/OFF feature: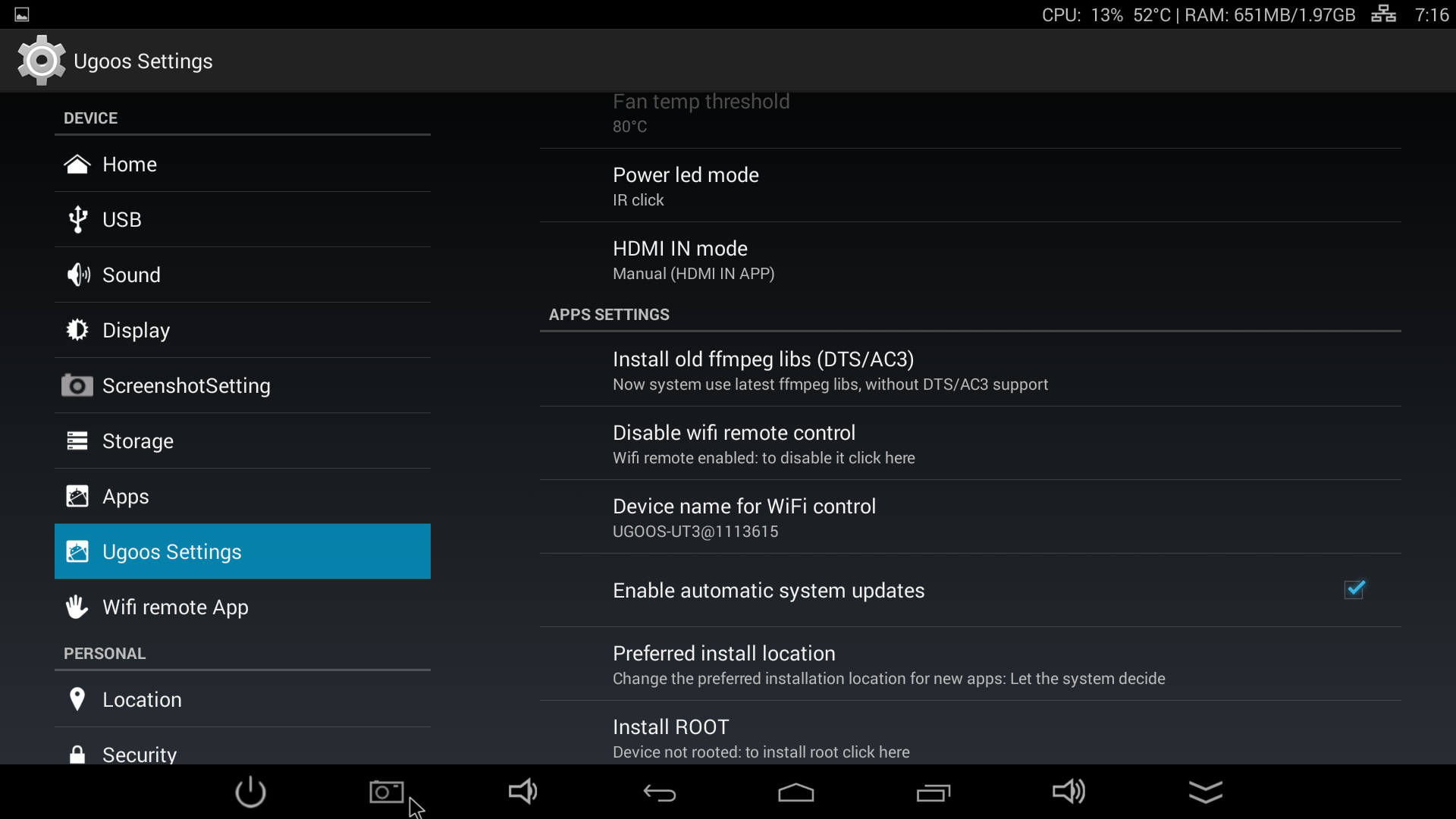 Load stats notifications: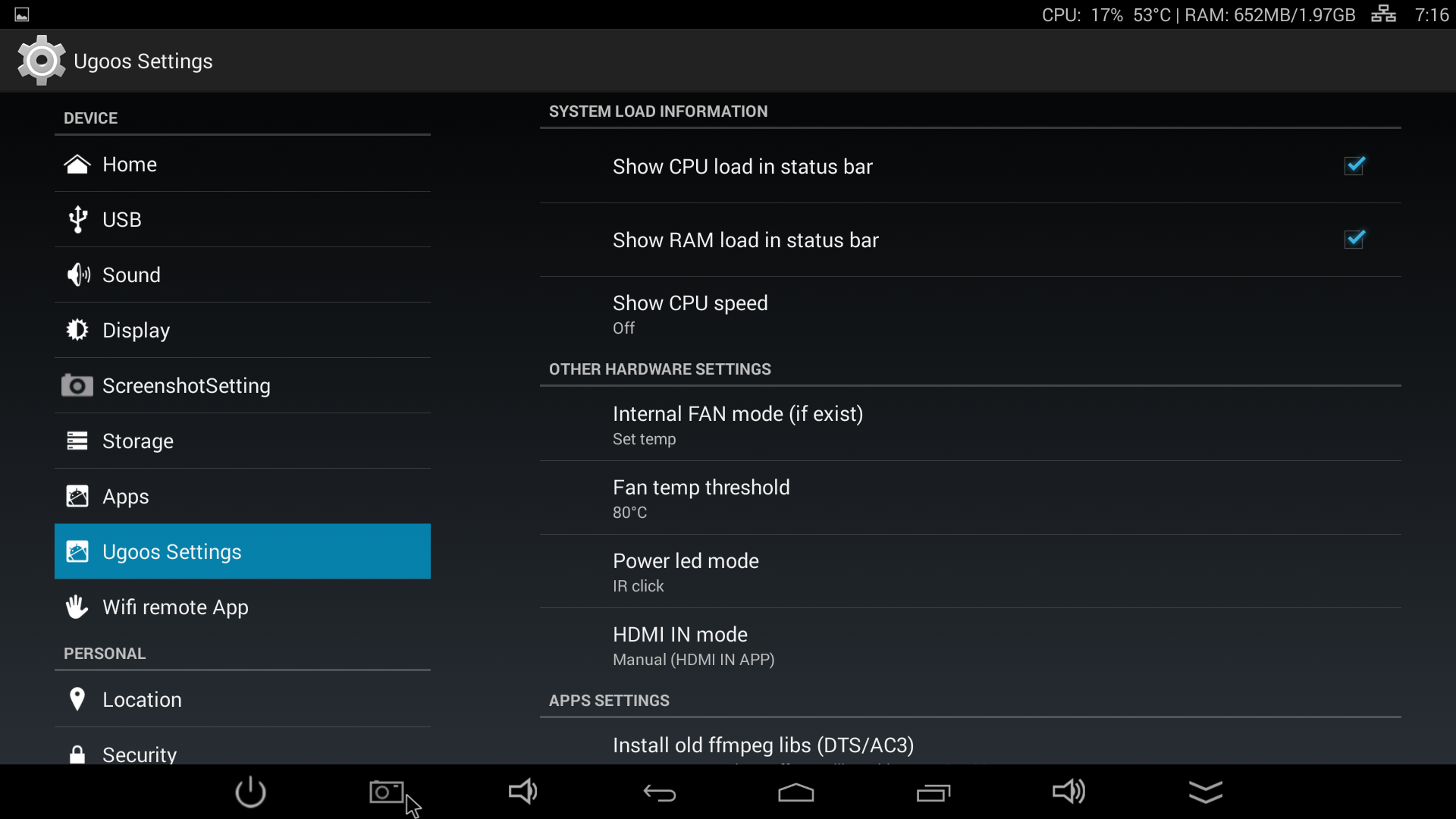 Fan temp threshold: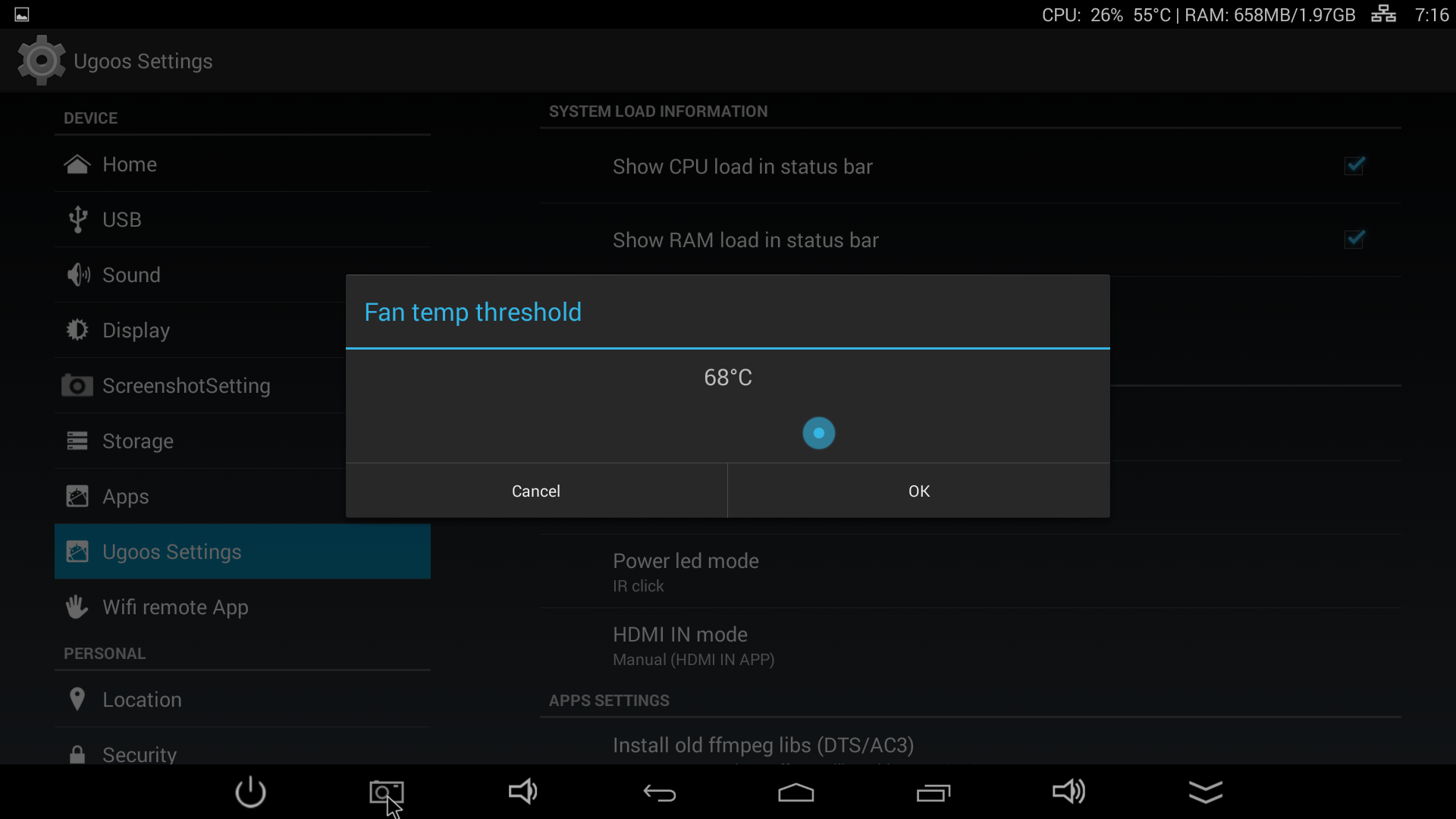 Fireasy application support: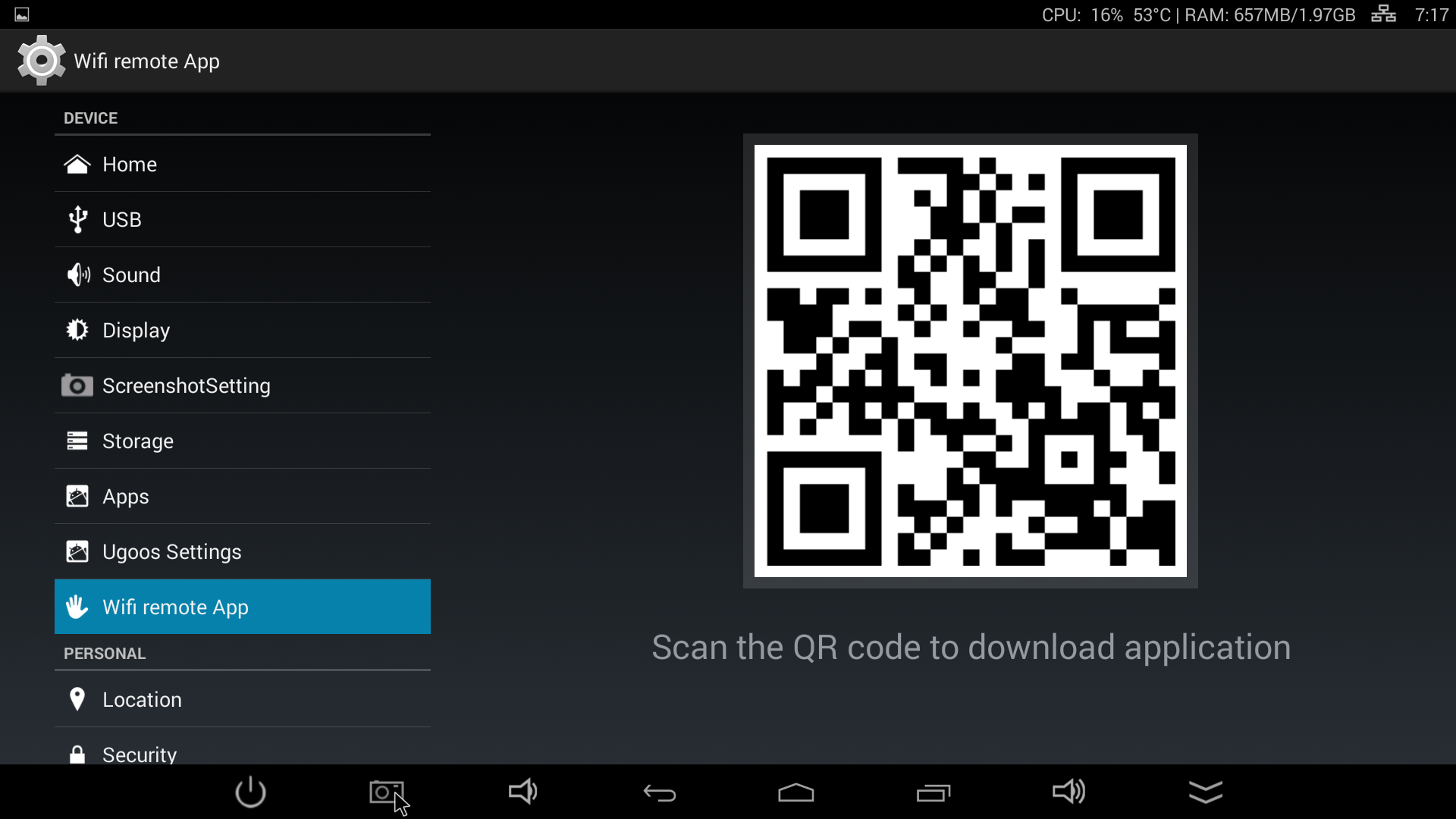 Screen rotations section: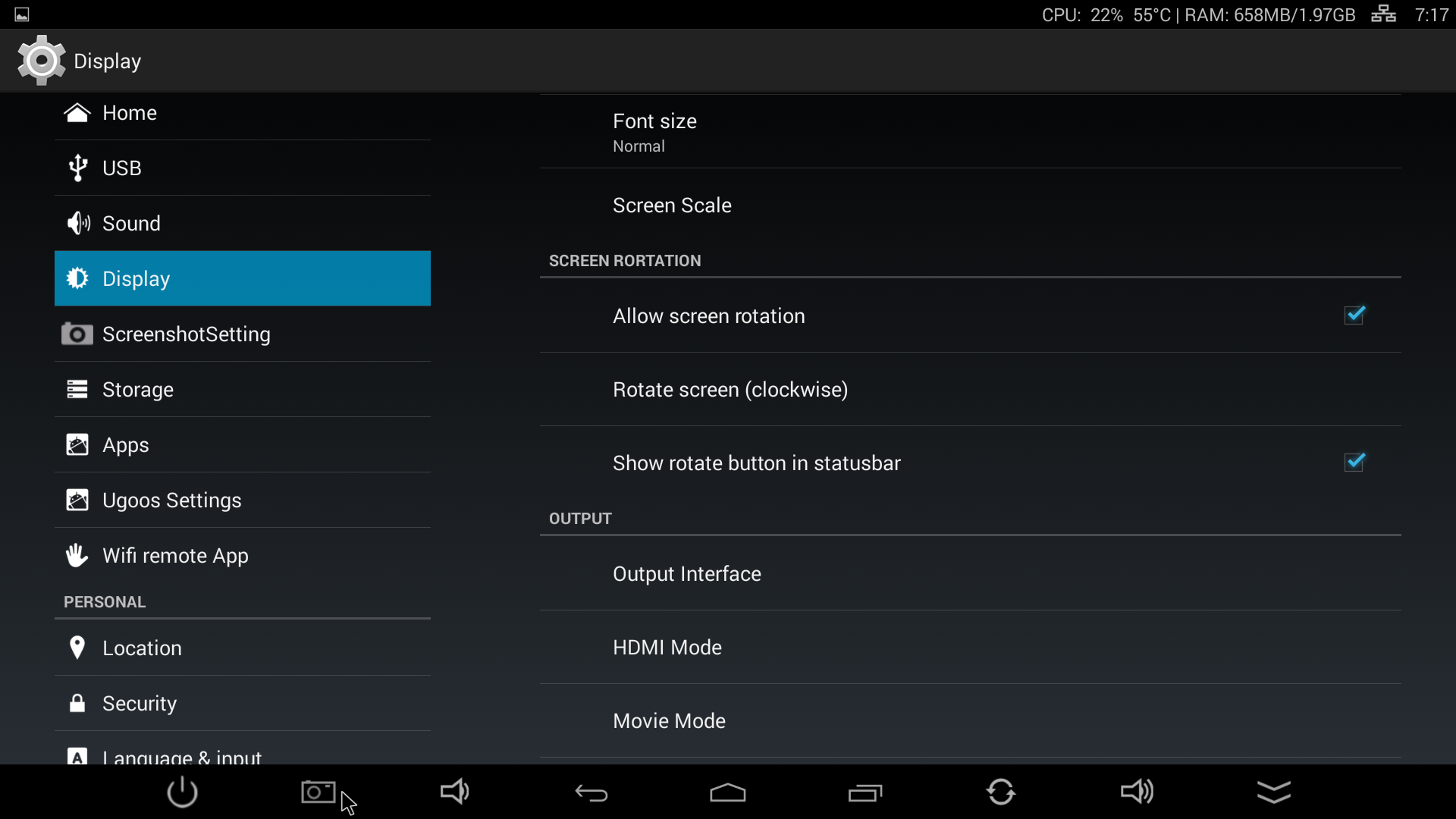 Screen lock option in power dialog: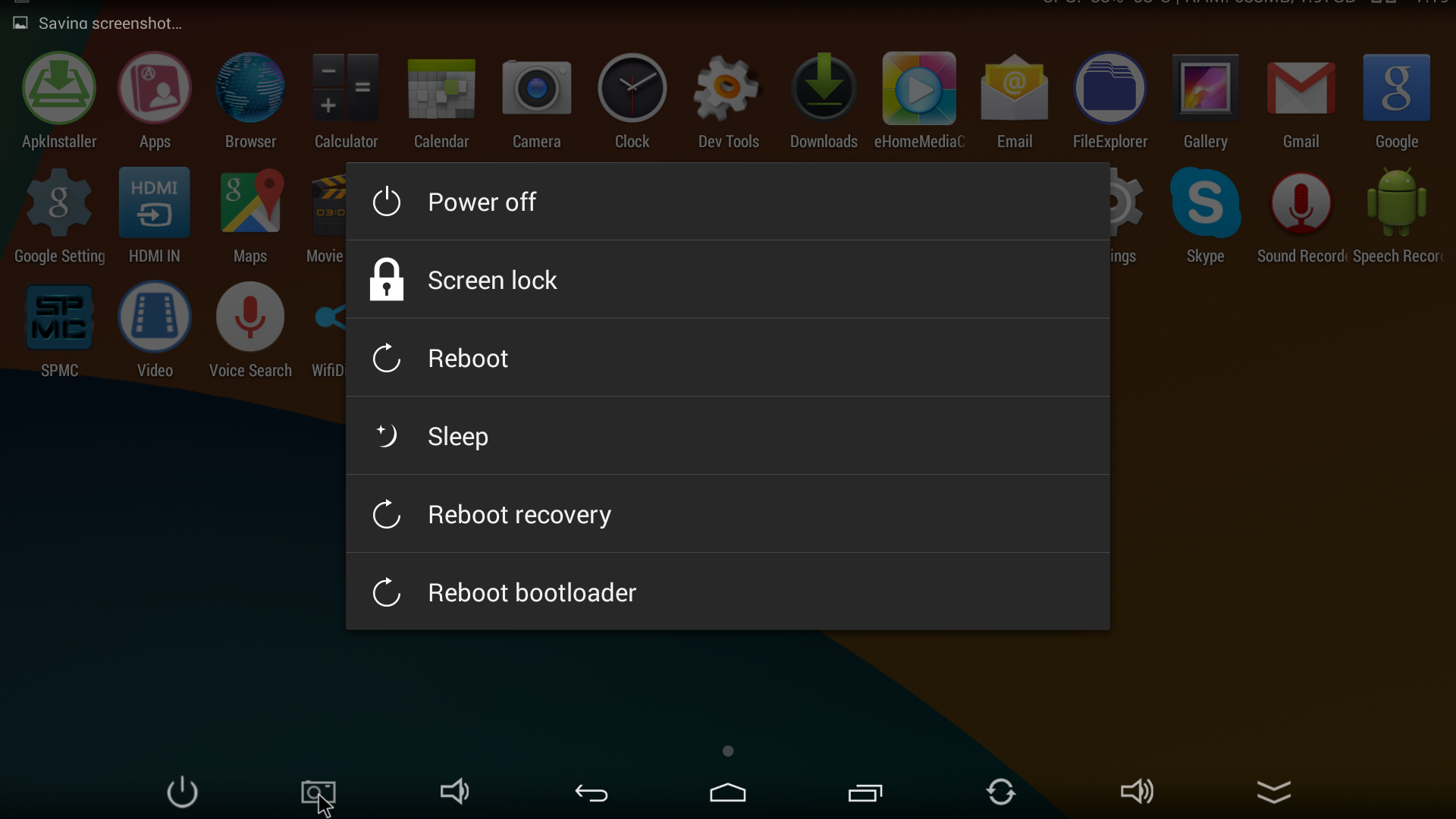 Lock Screen: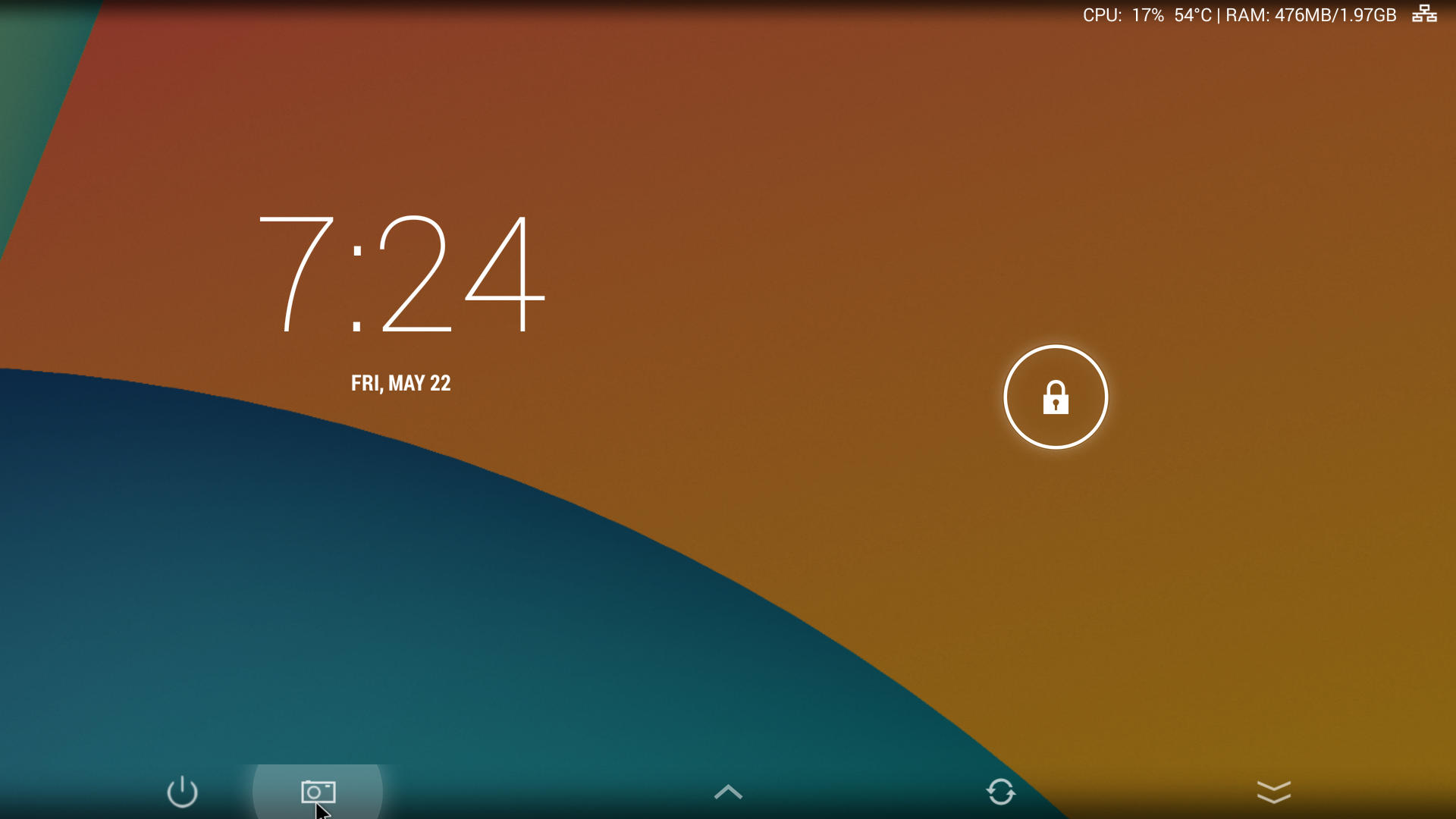 Fireasy application screenshots: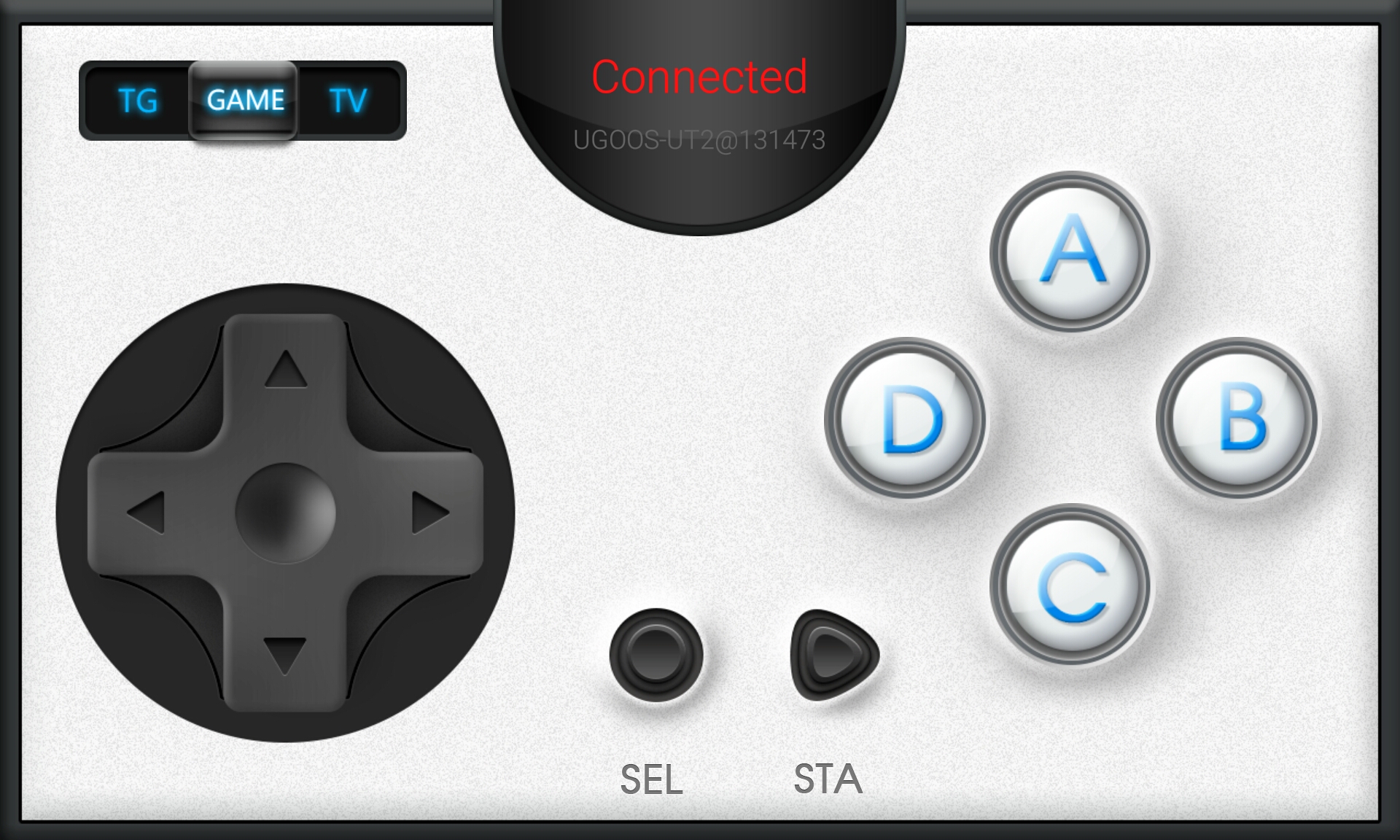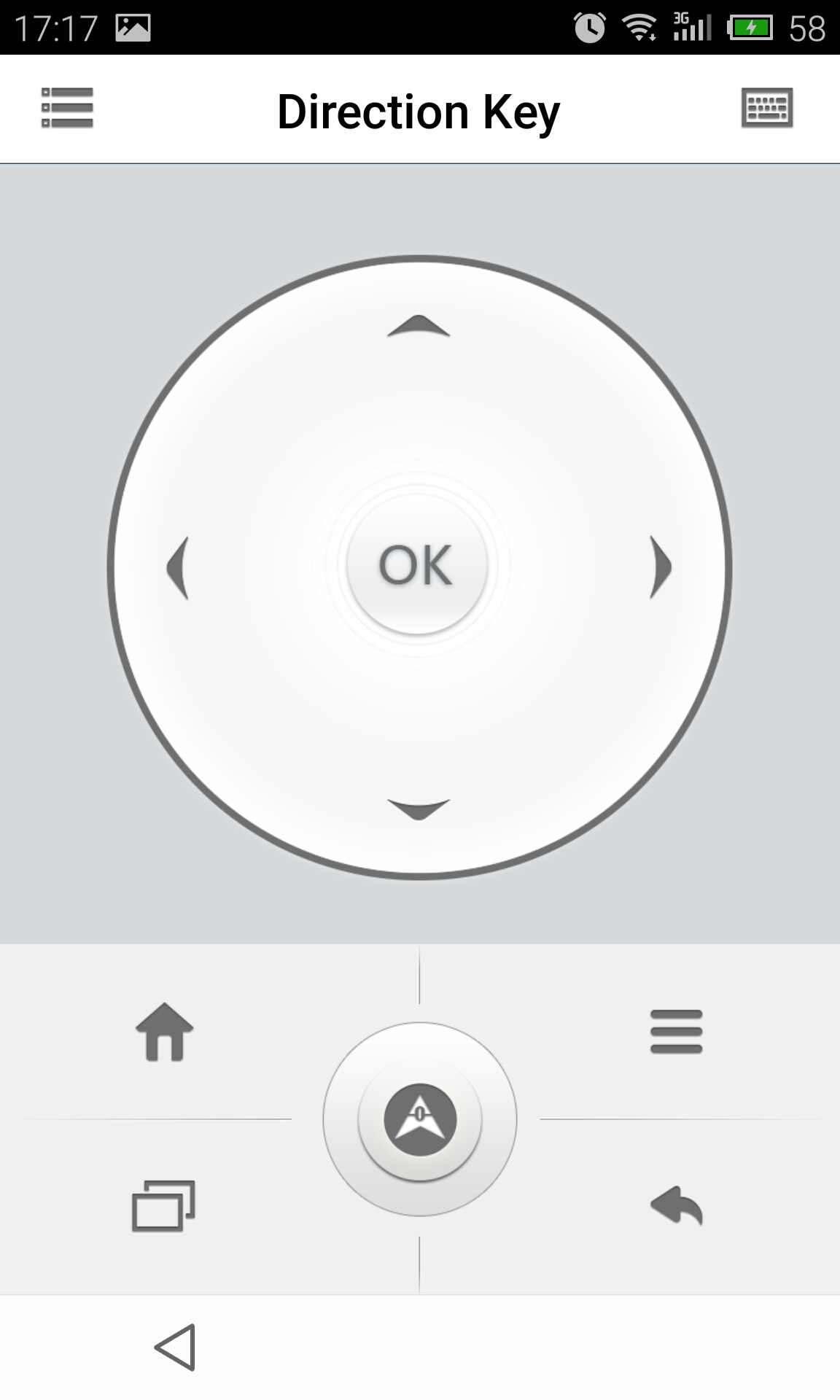 New 2.0.7 firmware downloads links (use RKBatchTool for reflash, tool and instruction inside):
Please use Google Chrome browser for work with "Mega.co.nz" file hosting
FULL OTA PACKAGES (update.zip method, just copy to SD card and put inside device):
How to flash unpacked firmware:
1. Inside: RKBatchTool - tool for reflashing, DriverAssitant - tool to install drivers and firmware parts (kernel, recovery, boot, etc..).
2. If it first time, you need to install drivers use DriverAssitant or manual when connecting device
3. Run RKBatchTool. Click on the "…" button and choose file with firmware
4. Find recovery button on device, press and hold it.
5. Connect device to PC via USB OTG port (UT3: single port on right side, UM3: left port), and power on device (for UT3, UM3 will start when you connect USB cable)
6. PC will found new device and install drivers (or you need install it manually), then you may release recovery button.
7. If you did everything correctly and the driver is installed on your computer, you will see green light on one of the indicators. Now click the "Upgrade" button to the firmware of the device. At the end you will see a sign indicating a successful operation.
IMPORTANT:
By default data partition is 4gb. If you need choose another parameter file (second field in AndroidTool) from root folder
If you need update your device without full reflash, uncheck "parameter" and "misc". Partitions size will not de updated
Feature "Preffered install location" in ugoos settings by default in "Let system decide" and system installing some apps on SDcard
Fan: if your UT3 have internal fan it will be controlled automatically by temperature: now set 70C to fan on, 65 to fan off. In ugoos settings you may change fan mode
Root: by default Android not rooted. If you need it, install Root in ugoos settings: just su binary or binary with SuperSU app
Increment OTA updates via Internet will be available till 1-2 days
We really appreciate your help with suggestions and feeback guys! Please feel free write it to us. Together we can make best firmwares and support in our market!
Find us:
---
Comment(S) (7)
Comment by Gioele | Monday, May 25 2015, 07:24PM

Cool, will we be moving to lollipop eventually?

Comment by Antonio | Thursday, May 28 2015, 10:43PM

Is the miracast client function available with this firmware? Thanks, Antonio

Comment by Alfred | Saturday, May 30 2015, 02:22PM

When will this be available as OTA?

Comment by Lionel | Saturday, May 30 2015, 05:14PM

Fireasy does not work with my oppo find 5 with android 4.4.4, no wifi or bluetooth connection

Comment by Andre G | Monday, Jun 1 2015, 05:48PM

Thank you so much! It really shows you care about your products.

Comment by HidiHo | Friday, Jun 5 2015, 11:38AM

Kudos for hte update! Would love to see lollipop update in the future but nice work on this one!

Comment by Tim hang | Tuesday, Jun 9 2015, 12:36AM

I need help to install new fimware on my device have issue problem to do it?
Успешно отправленно