Ugoos Amlogic AM1, AM2 firmware update version 0.0.5
Today we release full OTA packages for manual firmware and full images for reflashing.
There are a lot of functions implemented for Rockchip devices and it's time share with Amlogic too: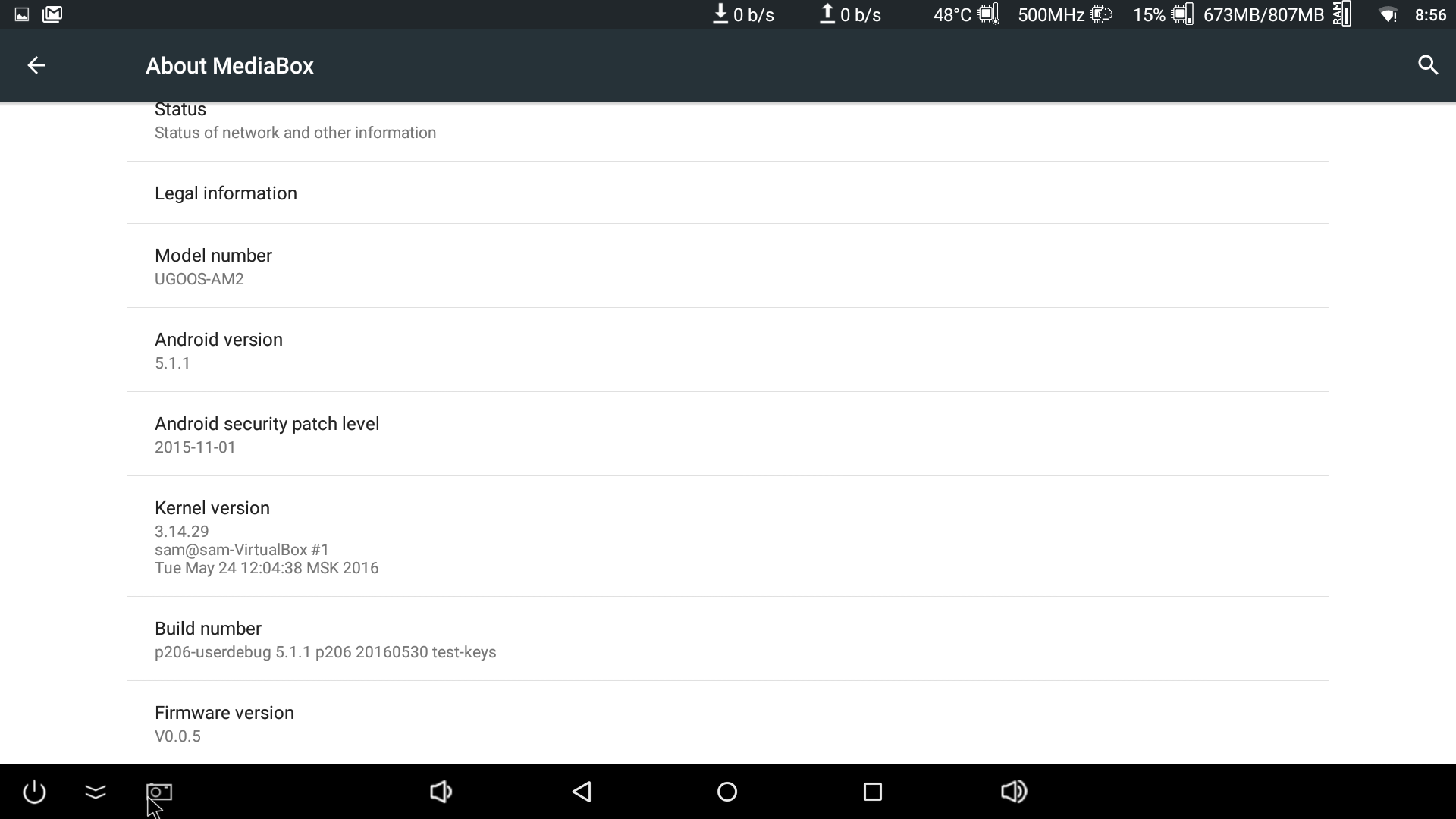 Screen rotation
This function let you choose screen positions with five different settings. Forced orientation for all applications added for both vertical (portrait) and horizontal types. Run screen rotation: Settings – Display – Screen rotation
Fireasy Wireless Assistant
Users can control TV Box, play Android games with your mobile device being a wireless game pad and share media resources with Ugoos Box through the application. We already provide Fireasy for Android 4.4 and for RK3288 devices on Lollipop platform.
You can activate Fireasy assistant from settings menu: Settings – Ugoos Settings – Wireless Assistant.
Mobile application for IOS and Android devices you can download from ugoos.net/remote/
For those people who prefers standard android TV remote control system we implemented support too, so you can choose application at your own taste
Ugoos KODI
In this release, we added 16 Jarvis Ugoos style Kodi. UT4 owners already check this Kodi version in 1.0.1 firmware update. Amlogic users will see new design Kodi if perform device reflashing with full image, or make a hard reset after updating via OTA package.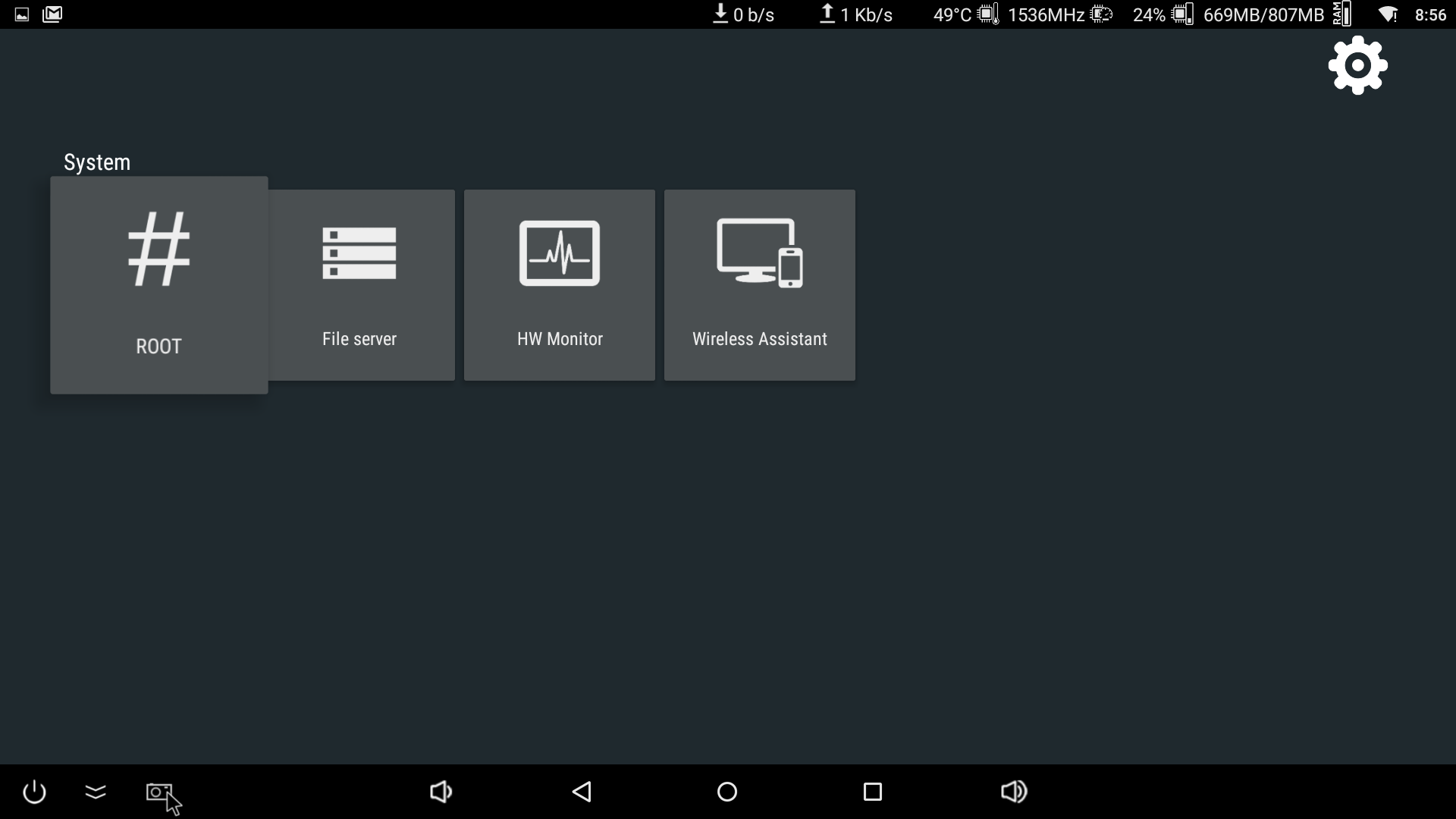 v.0.0.5 - 7/06/2016
-NEW-
added fireasy support
added android tv remote support
system: add more gradation values for sleep timer and system timer
TvSettings: add icons
usb: increase supported usb storage to 5
app: add ugoos kodi
system: add rotation portrait, and reversed
-FIXES-
UgoosLauncher: change sign to PRESIGNED
TvSettings: fix password field in portrait
system: power: make suspend lock for kernel
usb: fix usb path for samba service
SustemUI: naviation bar fix for rotation
system: update rotation after change settings
We continue customizing automatic OTA update for this release. It will be ready in a week.
Now update OTA packages and full Images Available:
Amlogic AM1 OTA package v 0.0.5
Amlogic AM2 OTA package v 0.0.5
Amlogic AM1 Full Image v 0.0.5
Amlogic AM2 Full Image v 0.0.5
Firmware Upgrade Guide for Amlogic devices
---
---
Find us:
---
Comment(S) (4)
Comment by Betelgeus | Wednesday, Jun 15 2016, 06:59PM

Hi. I have some problems with this firmware: 1. When enable the device I see message "Unfortunately, Update&Backup has stopped". And in manual mode the app send "Check Failed! Check Your OTA Server Agent". 2. The button "Paste" does not work after select and copy some text in any app. Also drop-select field not worked in browser. And buttons in volume panel also. I think it is one problem. 3. The button "Home" closes a active app, but it must only to hide. It due the file '/system/etc/allowbackgroundapp.list'. I deleted it and the bug missing. But why you include it in the released firmware? 4. The some other minor problems in different places. I hope you fix these bugs shortly time.

Comment by Hank | Sunday, Jun 19 2016, 05:18PM

Can somebody tell me if the AM1 suffers from micro-stutter on 23.976 coded files (the olders ones, like 720p format). I know that many Android boxes have this issue, but some vendors were able to fix this. Let me know if this is true for AM1

Comment by Betelgeus | Wednesday, Jun 22 2016, 04:25PM

More points to the previous comment: 5. A problem with USB flash-drive on FAT fs. FAT32 connected normal, but FAT no. 6. The SD card slot don't open a card on FAT or FAT32 also.

Comment by david | Sunday, Oct 30 2016, 10:44PM

I just found the above comment about allowbackgroundapp.list file. Damn it! I have spent TONS of time trying to find out what has been killing my apps off all the time. This is REALLY NON-STANDARD Android. If this is really desirable for some reason, it MUST be documented clearly for all users. It would be really nice if this were contol-able via an app of some sort. I am really happy to have found and fixed this on my device. But I am REALLY unhappy about the huge waste of time. This is a BIG ERROR and very user unfriendly.
Успешно отправленно