Firmware update v 3.1.0 for Ugoos models: UT3, UT3s, UM3, UT3+
Ugoos Updater
In this release, we perform a big work on Ugoos updater application. Now it is not only a new design, but also some extending features we added:
In future system will provide update description using system language
New tool gives ability to choose local files for update
Updater can be minimized to upper bar and update downloading will continue in background. Downloading progress will be displayed in notification tray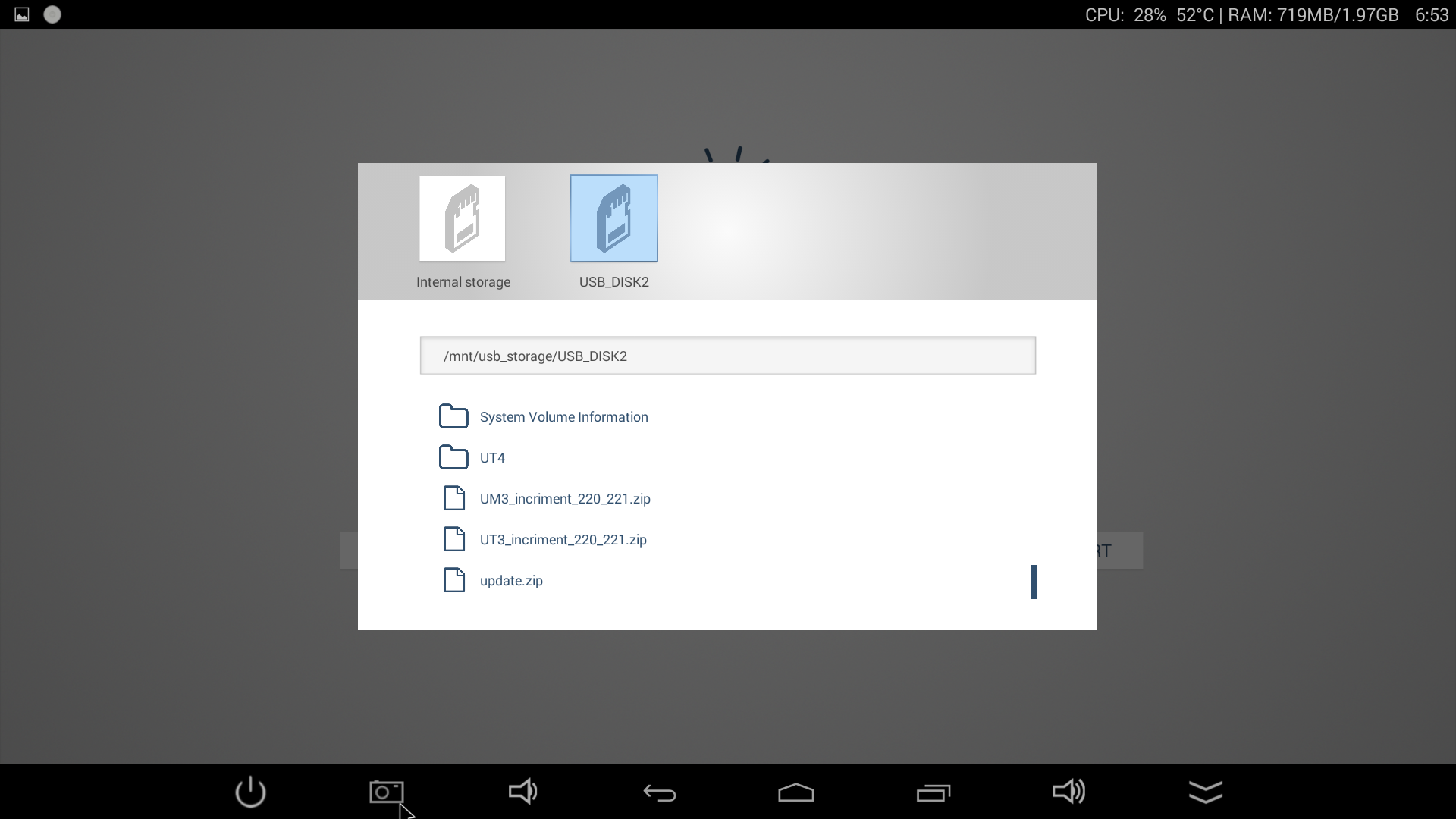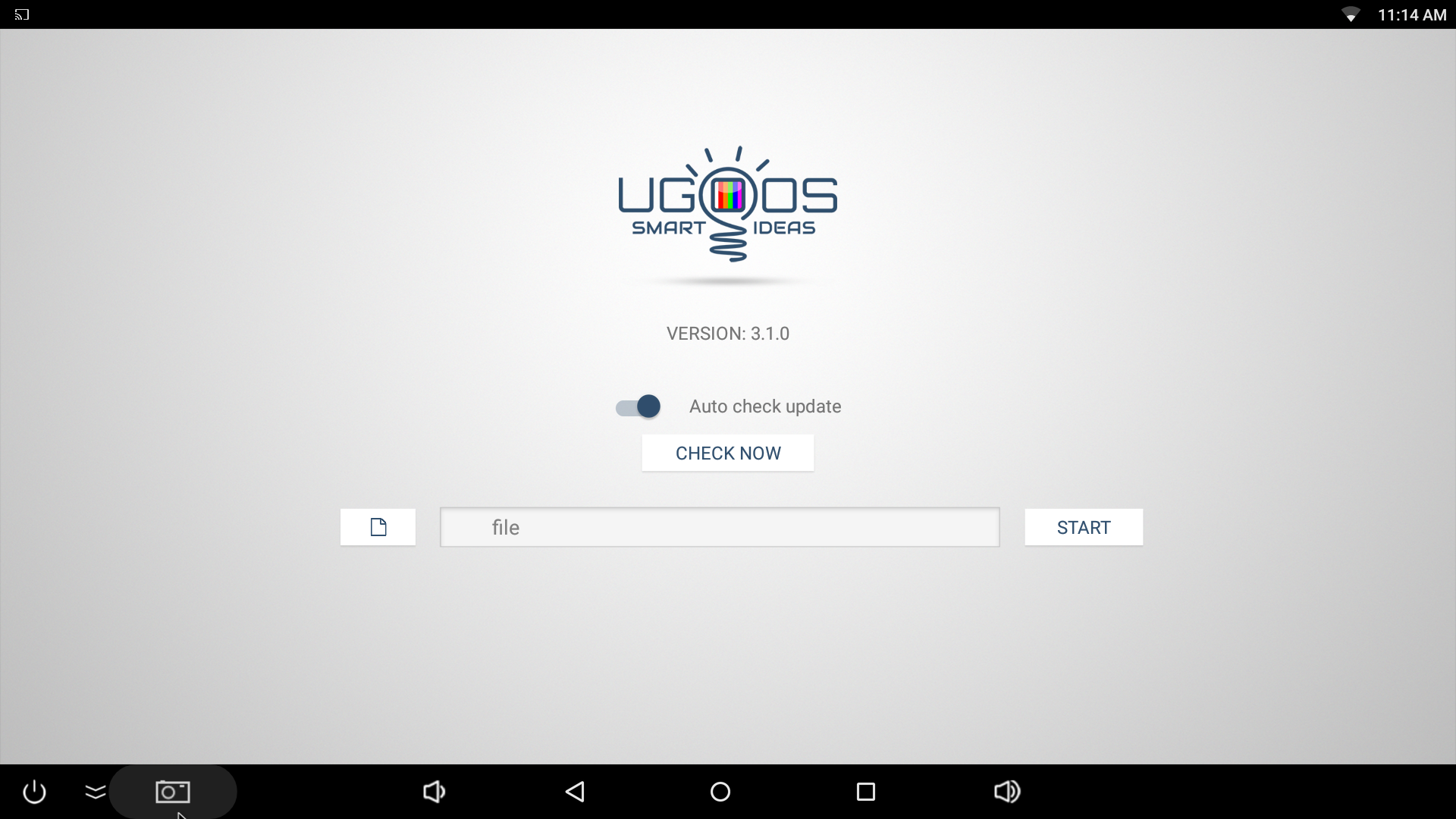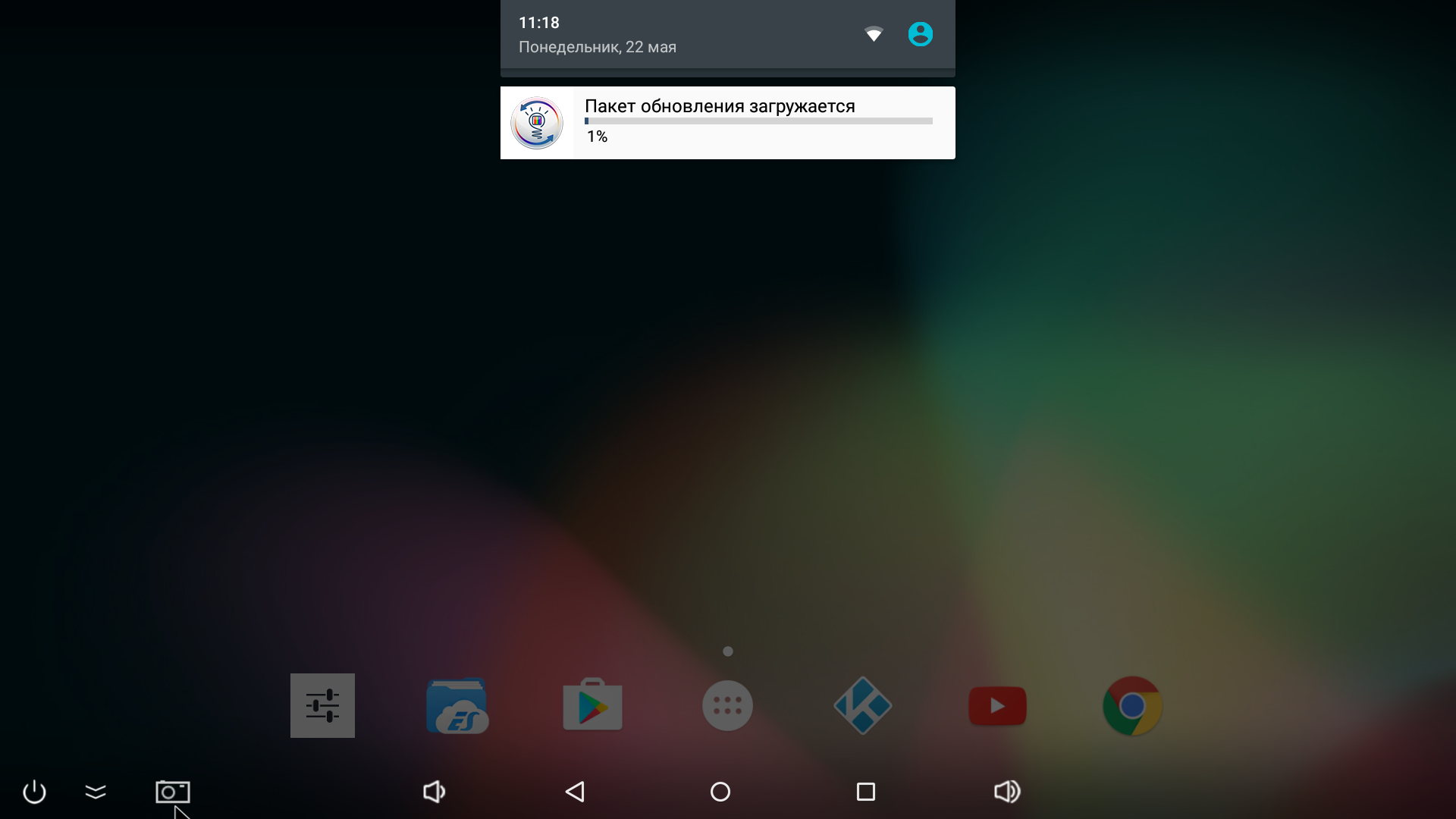 Overheating prevention mechanism
In new firmware, we rework a software logic of overheating prevention in RK3288 devices. New algorithm make device much safer on detect overheating and unstable performance.
New update comes via OTA update for brand Ugoos devices based on RK3288.
For the users who still has android 4.4 based firmwares installed on RK3288 devices we have some good news also in next article.
If you want to help us to translate new system updates log on your native language please send us email support@ugoos.net
Changelog v. 3.1.0 22.05.2017
Ugoos updater improvements (rework update mechanism)
Overheating prevention improvements
Download links:
Find us:
---
Comment(S) (9)
Comment by Ben | Tuesday, May 23 2017, 07:53PM

Ugoos Kodi video playback is broken: log here: https://pastebin.com/E9Zdj8zX when the video start the kodi crashes

Comment by Marcel | Tuesday, May 23 2017, 10:52PM

My device just crashed 40 min after update of firmware. No startup possible.

Comment by admin | Wednesday, May 24 2017, 06:53AM

to Marcel: can you please add more details and send report to support@ugoos.net

Comment by Ava | Wednesday, May 24 2017, 10:18AM

Hi Ben, answered to you by e-mail

Comment by manuel | Wednesday, Aug 30 2017, 04:55PM

help!!!! 2 years and 3 months ago I have a ut3s and sota now all good but a week ago I stopped the 4 usb ports and the bug comes from the board (checked with several pendrive. I used solonun usb port for a miniteclaro to make the operations faster. I put in contact with ugoos and do not hear me help and that I just ask you to tell me in a photo or schematic that piece is the one that fails and I have to replace but me They say they can not give that information. To see if you know these things can help me to solve my email is enosxo@msn.com. Thank you

Comment by Thesandman16 | Friday, Sep 8 2017, 03:56AM

My system shuts down randomly since this update..Ut3 and ut3s models..anyone else with this issue? Anyone with a fix or tips on how to downgrade please let me know...ty

Comment by Manuel | Wednesday, Oct 4 2017, 02:38PM

Thesandman16 comprueba en el motor ventilador ut3s te funciona el ventilador en encendido continuo (En el menu)...creo que puede ser que no te funcione ya que el mío dejo de funcionar y también se apaga el sistema por calentarse ... No se si es un fallo de la actualización tengo que estudiarlo . Sobre el problema que tuve sobre los fallos de los puertos usb ya tengo una solución...quien le pase lo mismo que me escriba . Enosxo@msn.com Pork Por este foro está muerto sólo dan noticias de cosas nuevas no soluciones a los fallos de los clientes.

Comment by Marco Chelo | Monday, Feb 19 2018, 01:28PM

Is it planning to build a firmware based on Android 6 or 7.1?

Comment by inc0 | Friday, Aug 31 2018, 04:55PM

I saw there's a beta of android 7 for ugoos ut3s: will it be possible to use OTA to update from the current release (android 5) to 7 when it will be officially released and marked as stable?
Успешно отправленно