Firmware update v 1.1.3 for Ugoos UT4
Daydream improvements:
Now if you watch through long videos on Youtube or other cervices daydream will start count remaining inactivity time when video finished, so device doesn't turn sleep right after it.
In addition, you can choose if mouse or other devices can wake up TV Box on motions in daydream settings.
We added new menu: Additional action. You can set device to turn into 3 conditions on time: sleep, hibernation and shutdown.
Run daydream: Settings – Daydream.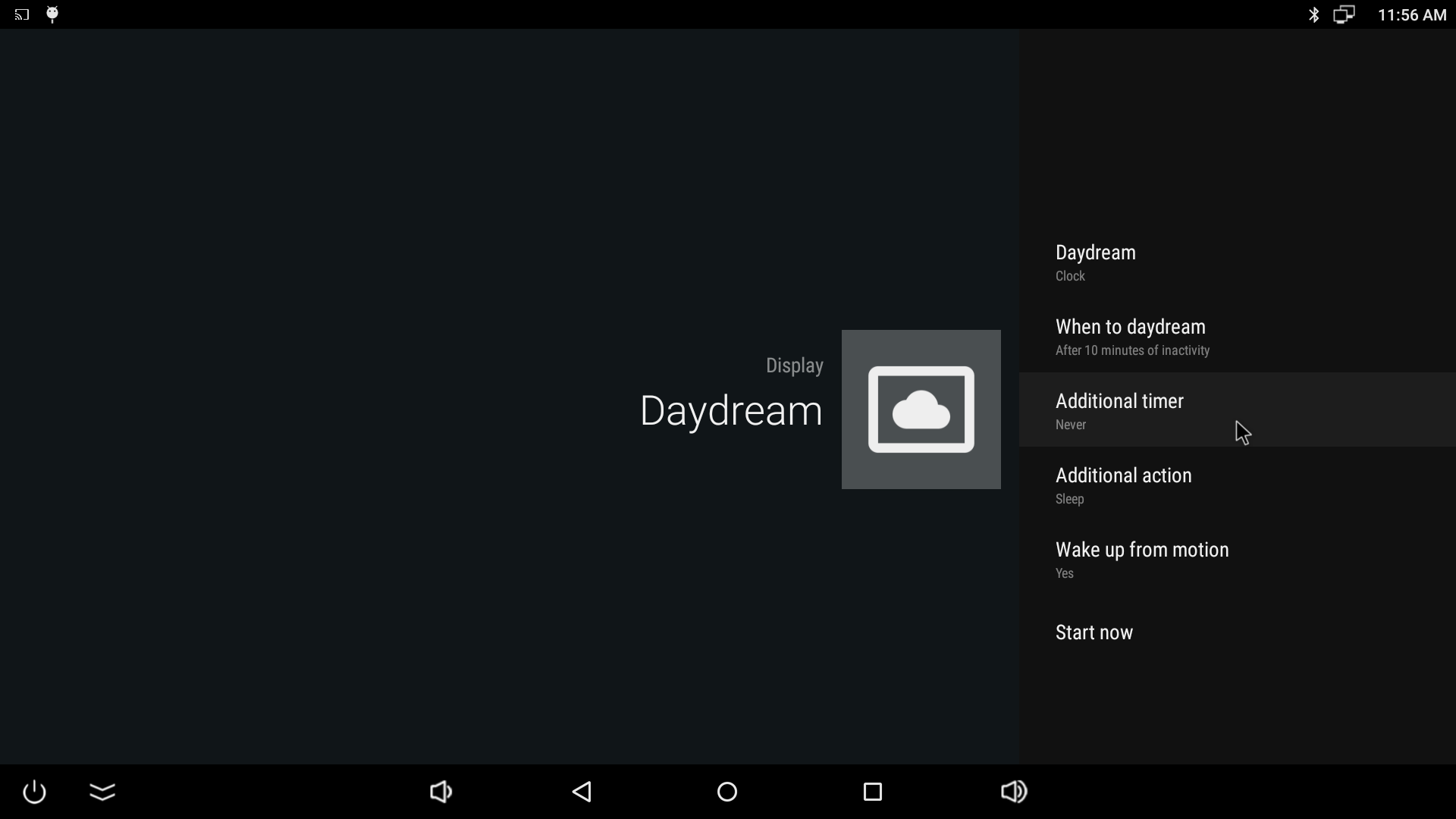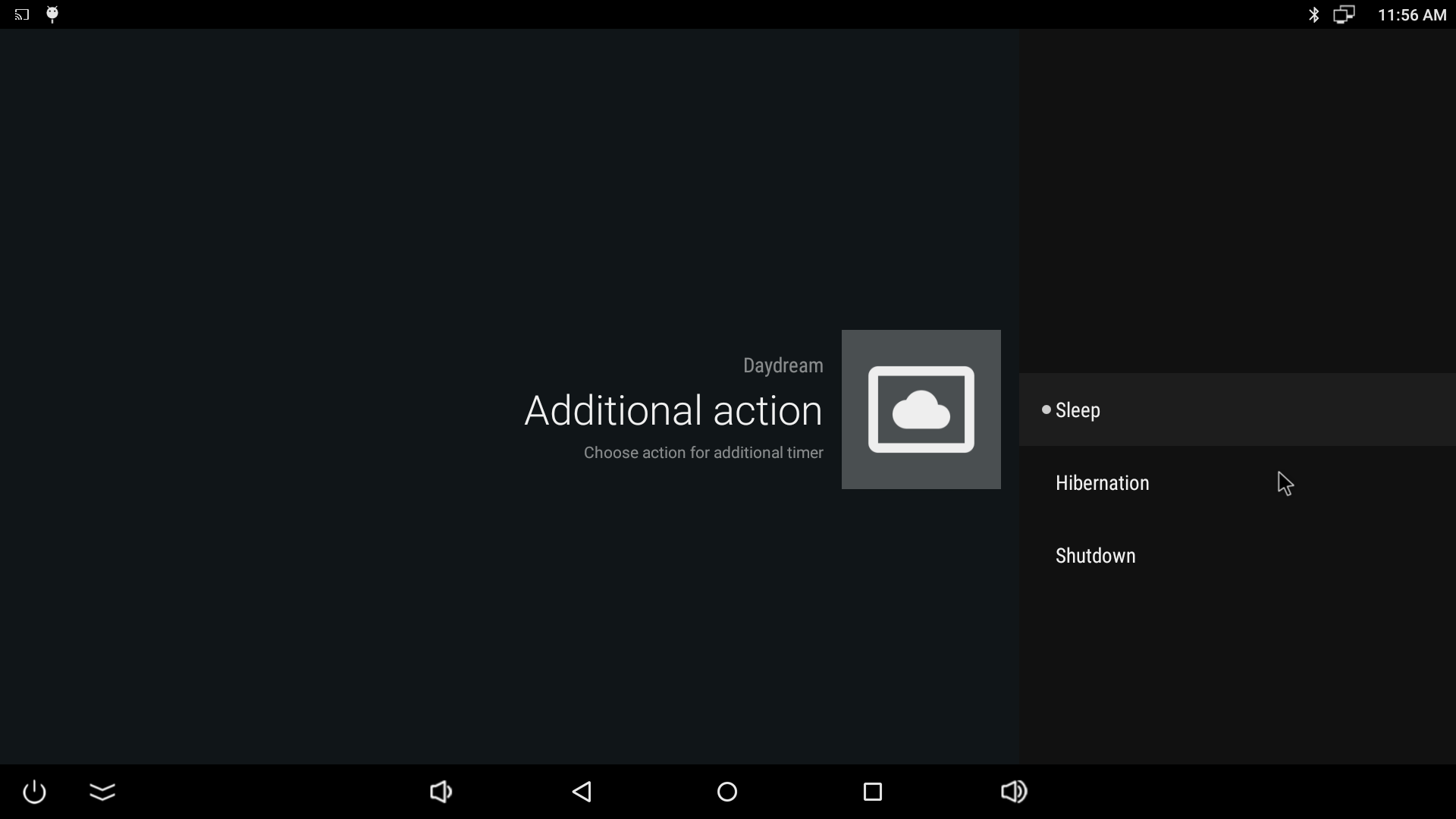 Masked HDMI:
This feature will be very useful for those customers who prefer to use some streaming services (like Sky Go) and have some problems with detecting HDMI. In order to prevent HDMI detection by particular application you can run: Settings – HDMI – masked HDMI. Masked HDMI force system not to include HDMI in device's active output.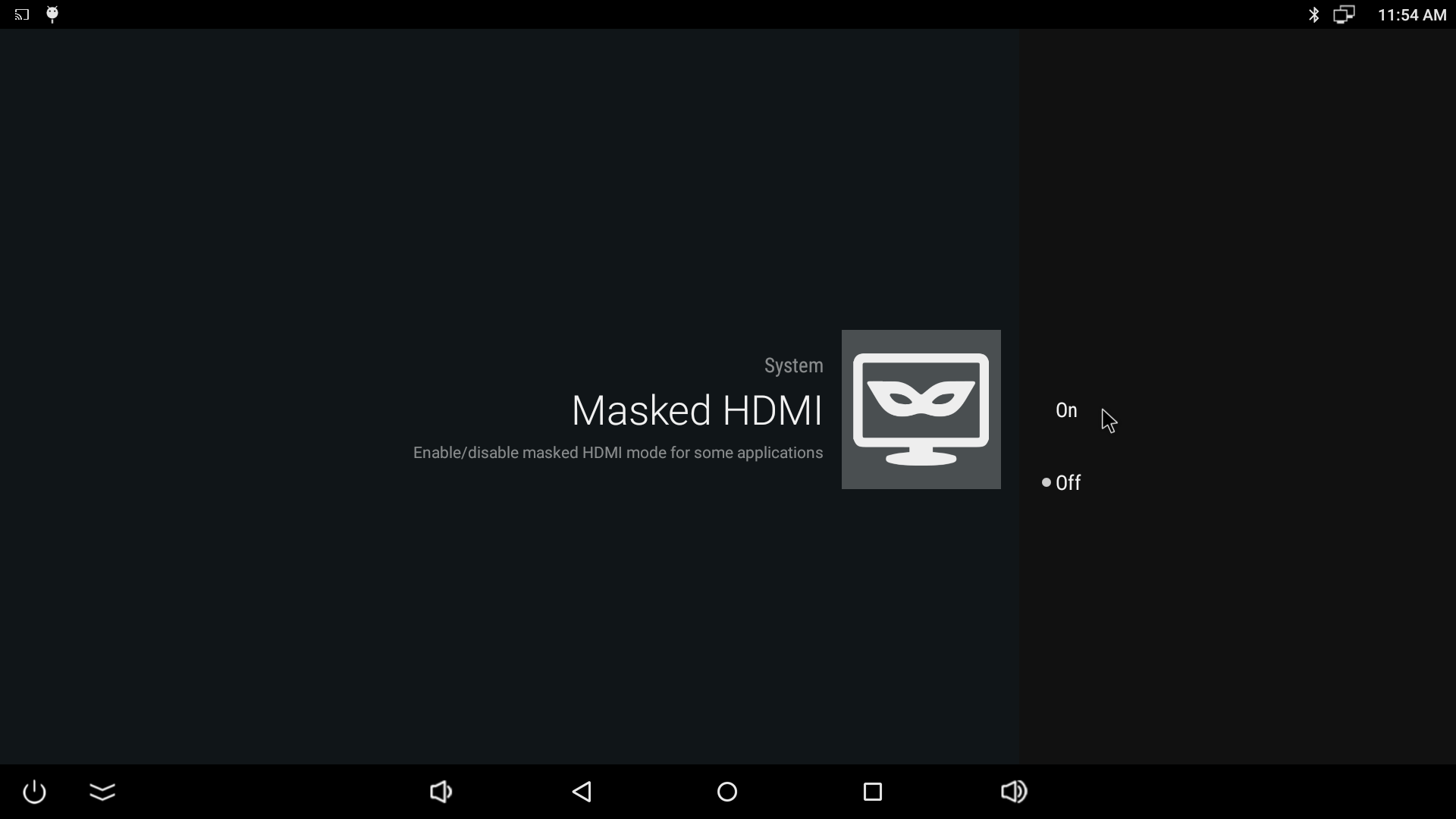 Date and time correction:
Like on Amlogic brand devices user will be able to set their own ntp server, if there are problems with current one.
Set ntp server: settings – date & time – NTP server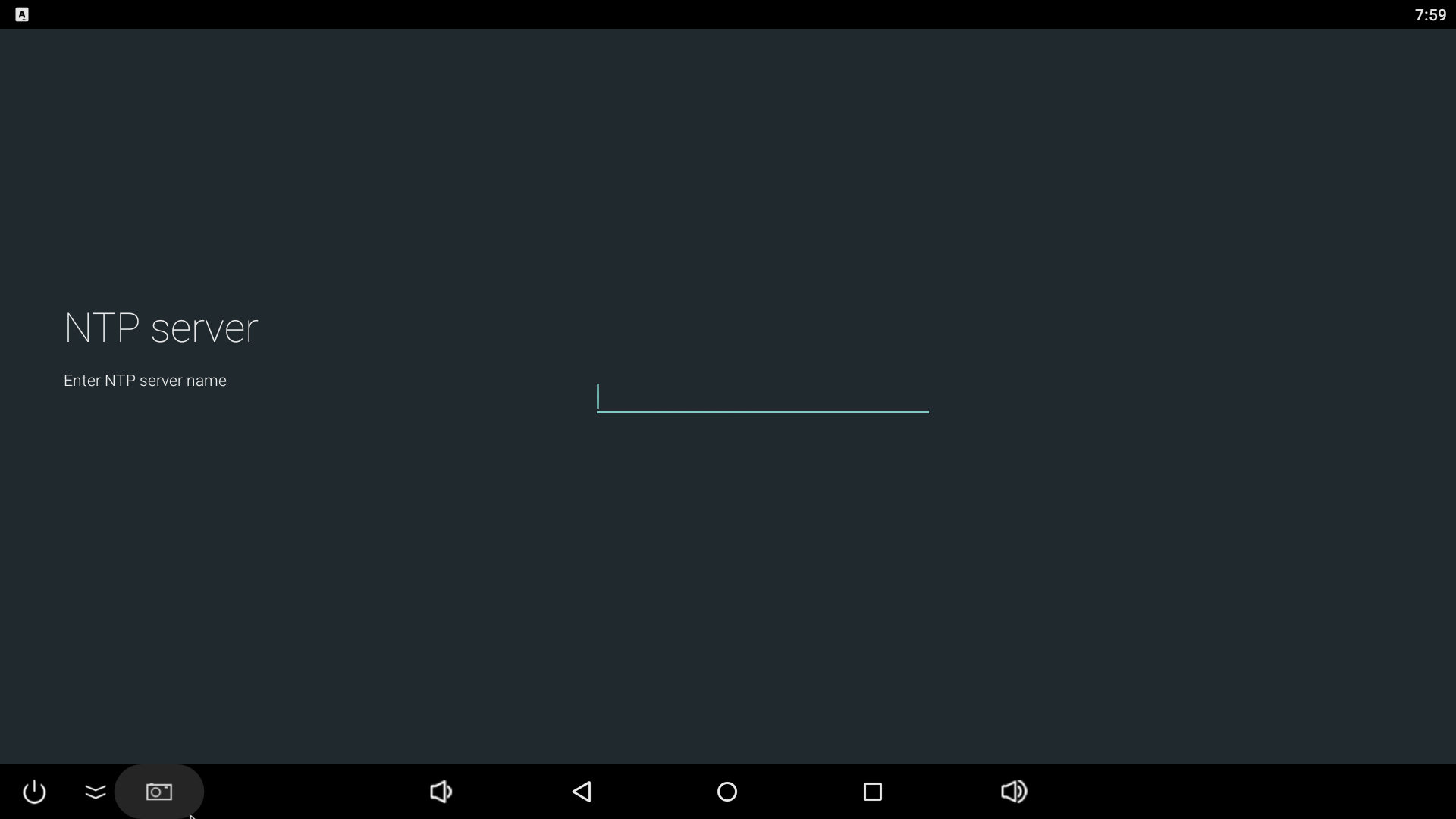 Gamepad Settings improvements:
Now gamers can easily share their saved gamepad profiles among friends who use UT4, UM3, UT3, UT3s devices and Amlogic brand devices such as AM1 and AM2. All profiles now saved in /sdcard/GamepadSettings. In order to use other profiles be sure the original file's name remained the same. If you change name identification, gamepad settings cannot recognize particular device profile. You can only add some characters after main profile name.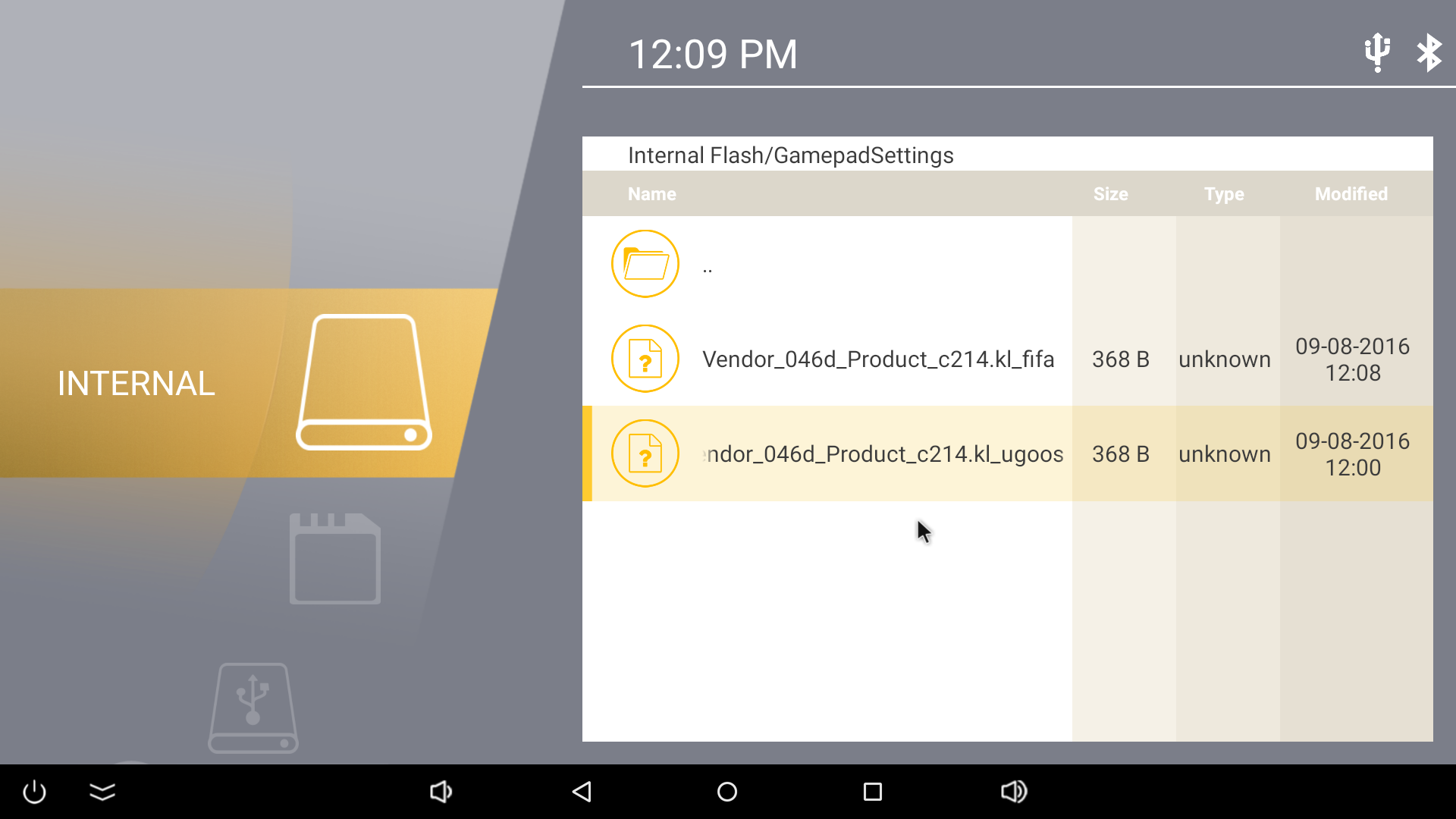 Changelog:
1.1.3
Main changes from previous version:
1. GamepadSettings. Now you can easy share profiles. Profiles saving into /sdcard/GamepadSettings.
2. GamepadSettings. Fixed crash toast bug.
3. Daydream. Fixed sleep bug in YouTube and other apps.
4. Daydream. Added ability of disabling wake up from motions (mouse, gamepads).
5. Daydream. Renamed sleep timer into additional timer. Added а choice of actions (sleep, hibernation, shutdown) for additional timer.
6. Fixed bug with audioinput in some apps (Skype, wechat).
7. Added masked HDMI setting (Ugoos Settings -> System -> Masked HDMI).
8. Improved SystemUpdate app.
9. Fixed crash of keyboard into VPN Settings menu.
10. Cast screen now working (Settings -> Display -> Cast screen).
11. TvSettings. Added check input parameters for File server Settings.
12. TvSettings. Added multi window switch.
13. Added ability to enter NTP server (Date & time Settings).
14. Removed Face Search app.
15. Updated GAPPS, YouTube, Chrome. Replaced email and calendar apps on apps from Google. Added Play Games app.
DOWNLOADS:
Ugoos UT4 full OTA file v. 1.1.3
Ugoos UT4 increment file v. 1.1.2 - 1.1.3
---
Also find us on:
---
Comment(S) (15)
Comment by Emile Morsbach | Wednesday, Aug 10 2016, 02:04AM

Media Player does not reboot after OTA download, says "Checking the package! The device is going to reboot...." and does not reboot or install update 1.1.3 for UT4 even copying to root and renaming to update.zip does the same.

Comment by Jiri Dostal | Wednesday, Aug 10 2016, 10:51PM

I do agree with Emile - the upgrade doesn't work. My UT4 downloads Ugoos UT4 increment file v. 1.1.2 - 1.1.3 via OTA, reboots, the green Android appears for a couple of seconds and than UT4 goes to debug screen ... :( The debug screen says, that there are errors in the upgrade file. I've tried it three times with the same result.

Comment by serega ugoos | Thursday, Aug 11 2016, 09:46AM

Please, try to install the full OTA package. If there are any errors, please send photos of screen, we will try to help you.

Comment by Emile Morsbach | Thursday, Aug 11 2016, 02:01PM

@serega ugoos, if i do as requested will it wipe my system and will I have to reinstall all apps?

Comment by serega ugoos | Thursday, Aug 11 2016, 04:18PM

full OTA package removes only changes of system. Applications and data are saved. Emile Morsbach, for your problem, we need the log files from your UT4, because we can not repeat this problem.

Comment by Emile Morsbach | Thursday, Aug 11 2016, 05:35PM

@seega - Where do I find this log file and who do I email it too?

Comment by serega ugoos | Friday, Aug 12 2016, 11:09AM

You need PC and USB cable on PC. 1. download adb tool https://mega.nz/#!3VYSQa6I!yi_UlyTIwCVjjJNIytfArMeLpuqJIqWOLJ5XKxz3ma8 2. unpack archive. 3. hold down "shift" while pressing the right mouse onto the folder "adb_new" and click "open command prompt here" or open cmd.exe and run the command "cd C:\...\adb_new" (write the path to the folder) 4. execute this commands: "adb shell", "logcat -c", "logcat > /sdcard/logs.txt" 5. Try OTA update on your UT4. 6. When shows window "Checking the package! The device is going to reboot....", wait 1 minute and press "Ctrl + C" on your PC. 7. Execute this command: "adb pull /sdcard/logs.txt" 8. Send us this file to support@ugoos.net. Many thanks for your help. I hope this is not too difficult

Comment by serega ugoos | Friday, Aug 12 2016, 11:17AM

Also you must connect USB cable to your PC and OTG port on UT4. And enable "OTG" option in USB settings from Ugoos hardware settings

Comment by Emile Morsbach | Sunday, Aug 14 2016, 02:26AM

@ serega ugoos - I hard reset the device and performed the update 1.1.3 and it went through this time, their must have been some corruption somewhere.

Comment by G-man12 | Wednesday, Aug 31 2016, 10:30PM

Hi all, Update worked only with a full install in my case. For people that experience audio sync problems after this update when viewing Netflix, please try these settings: - screen resolution: 1920x1080p-24 - autoframerate: video resolution priority This resolved the sync issues for me.

Comment by Emile Morsbach | Wednesday, Sep 7 2016, 02:57PM

Ugoos Kodi bombs out at least once a day, anyone else experiencing this issue?

Comment by Stefan Goll | Wednesday, Sep 21 2016, 01:32AM

Hi Team i am on Freaktab,there i reported over Bugs and made Translations for AvA & Serega,but i can not use my new UT4 because of the SDCardBug.Look in the specific Threads on Freaktab.I hope that the next FW is better useable and translated.I do not know if you loaded the latest Translations from Freaktab,so i send it to James from Contacts.Please use them. We all wait for Update. nice Day S.G gefattern

Comment by hyc | Monday, Sep 26 2016, 05:57AM

Do these firmware updates provide a 64 bit kernel now? When will Android 6.0 be available?

Comment by eaonflux | Tuesday, Oct 18 2016, 06:50PM

I have ut4 with 1.1.3 and i cant stream any iptv? i installed almost every app/player for it? just impossible.

Comment by mo123 | Thursday, Oct 20 2016, 09:53AM

Hi eaonflux, You can try LazyIPTV https://play.google.com/store/apps/details?id=com.lazycatsoftware.iptv&hl=en or Kodi 17 beta 3 or the latest RKMC(you also need to update 2 files). If you need more help, send me a message on freaktab forum.
Успешно отправленно